Researchers eye opening of ISU's new Research Data Center
January 5, 2017
Scarlett Smith
POCATELLO – Idaho State University's research community will soon have access to a new, state-of-the-art Research Data Center (RDC) in the Lillibridge Engineering Building.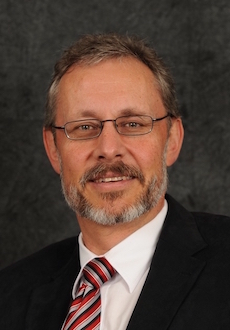 "The need for a state-of-the-art RDC housed at ISU has been escalating as a wealth of federal and regional big data have become more readily available - but not always accessible - to our researchers," said Neels Van der Schyf, ISU vice president for research and dean of the Graduate School. "Ready access through our new RDC to these data opens new research and partnering opportunities regionally and nationally.
"With this facility on our campus," Van der Schyf continued, "unique opportunities for informatics, analytics and training across health, energy and environmental, geographic, social and behavioral, and economic sciences suddenly became reality. ISU is proud to be a leader in a multitude of informatics-intensive fields, and the RDC will significantly enhance our university's ability to build on our core research strengths."
The center will house the university's dedicated research computers. ISU has invested approximately $250,000 into these powerful computers dedicated to research.
"The whole concept of a Research Data Center has been in the making for about a decade," said Keith Weber, director of ISU's GIS Training and Research Center. "The creation of the center is a giant leap forward for research at ISU."
The center's computers will be freely accessible to ISU's entire research community including students, faculty and staff. Interested participants can submit their requests and prepare to use the facilities now. Users will then be given a virtual server to access the Research Data Center, similar to cloud computing.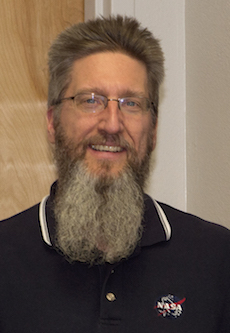 "What we didn't have for years was the ability for faculty, staff and students to use big horse-powered computers, because this center didn't exist," Weber said. "This presented a dilemma for new faculty, because how were they going to complete their research? How were they going to receive a grant when they don't have the computing infrastructure? The new center will facilitate all this."
The Research Data Center provides a secure physical infrastructure with network information and hardware that is up to 10 times faster at transferring data than was previously available on campus.
The location of the RDC was very important to the university as well.
"The remodeled and dedicated space in the engineering building is very secure so not just any individual can walk in," Weber said. "There are also a lot of network and cyber security safeguards, making it extremely difficult to be breached."
Unlike normal computers, these computers can't be plugged into any wall outlet. The dedicated space in the RDC is designed to withstand a huge amount of power consumption by these new computers.
"There is an ample power supply in this location that other places on campus don't have," Weber said.
The new Research Data Center should help ISU researchers land new grants.
"It is very competitive to obtain external dollars from the federal government and other sources, so you have to be able to deliver on what you are promising," Weber said. "There is great breadth of research being done at ISU, but one piece common to nearly all research is the needs for computing power. The new Research Data Center will be a significant benefit to all researchers, allowing them to do research they couldn't before."
For more information on the center, contact Weber at webekeit@isu.edu or 208-282-2757.
Photo information: Neels Van der Schyf, top, and Keith Weber, below.
---
Categories: