ISU Professor Philip Cole heading to Vienna on invitation from International Atomic Energy Agency to plan for AccApp'17 and AccApp'19
April 13, 2017
POCATELLO – Idaho State University physics Professor Philip Cole is heading to Vienna, Austria, April 24-26 by invitation of the United Nation's International Atomic Energy Agency (IAEA) to help coordinate the AccApp'17 international conference that will be held July 31-Aug. 4 in Quebec City, Quebec, Canada.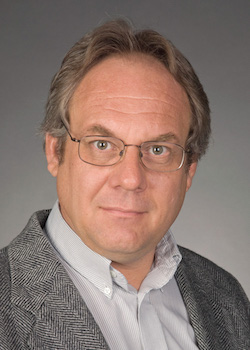 AccApp'17 is the 13th international topical meeting on the applications of accelerators; it is being organized by the Accelerator Applications Division of the American Nuclear Society (ANS) and the Canadian Nuclear Society. Cole is the general chair for the AccApp'17 conference. He
"The IAEA is a co-sponsor of AccApp'17 and they have allocated monies to bring in experts from developing nations to attend the conference who wouldn't normally come," Cole said. "I'll be coordinating with the IAEA to guarantee we have a broad range of experts from throughout the globe. The next conference like this, AccApp'19, will also likely be in Vienna."
Cole will also be in Vienna to help start with the planning of the AccApp'19 conference.
Cole said more than 175 scientists from the fields of nuclear energy, physics and accelerator physics are expected to attend AccApp'17. About 50 percent of the participants will be from North America, about 40 percent from Europe and about 10 percent from Asia and other countries. The conference features a large poster session for students, who will have the chance to compete for prizes.
"We really want to have students come to demonstrate and show us what they know," Cole said.
"The conference is divided into 10 topics and we should have about 150 papers submitted," Cole said. "One big topic this year is accelerator-driven nuclear energy systems. There is a lot of interest in finding new ways of using nuclear energy that are safer, and accelerator-driven systems have a lot of potential."
The deadline for submitting papers is April 24.
The production of medical isotopes for treating cancer will be another major topic at the conference.
"Applications of accelerators have an impact on nuclear energy, the production of medical isotopes, material sciences and a whole gamut of fields," Cole said. "Holding these conferences is important because they provide a platform where nuclear physicists, nuclear engineers and accelerator physicists – both experimentalists and theorists, can meet and discuss a range of topics. It allows people in these three different areas to meet, learn and collaborate."
Cole was also the general chair for AccApp'15, the 12th International Topical Meeting on Nuclear Applications of Accelerators, which was convened in November 2015 in Washington, D.C., and featured around 200 participants and over 130 papers.
For more information on AccApp'17, visit http://accapp17.org/.