ISU Oboler Library acquires author Annie Pike Greenwood Collection that will be focus of PBS documentary
December 19, 2017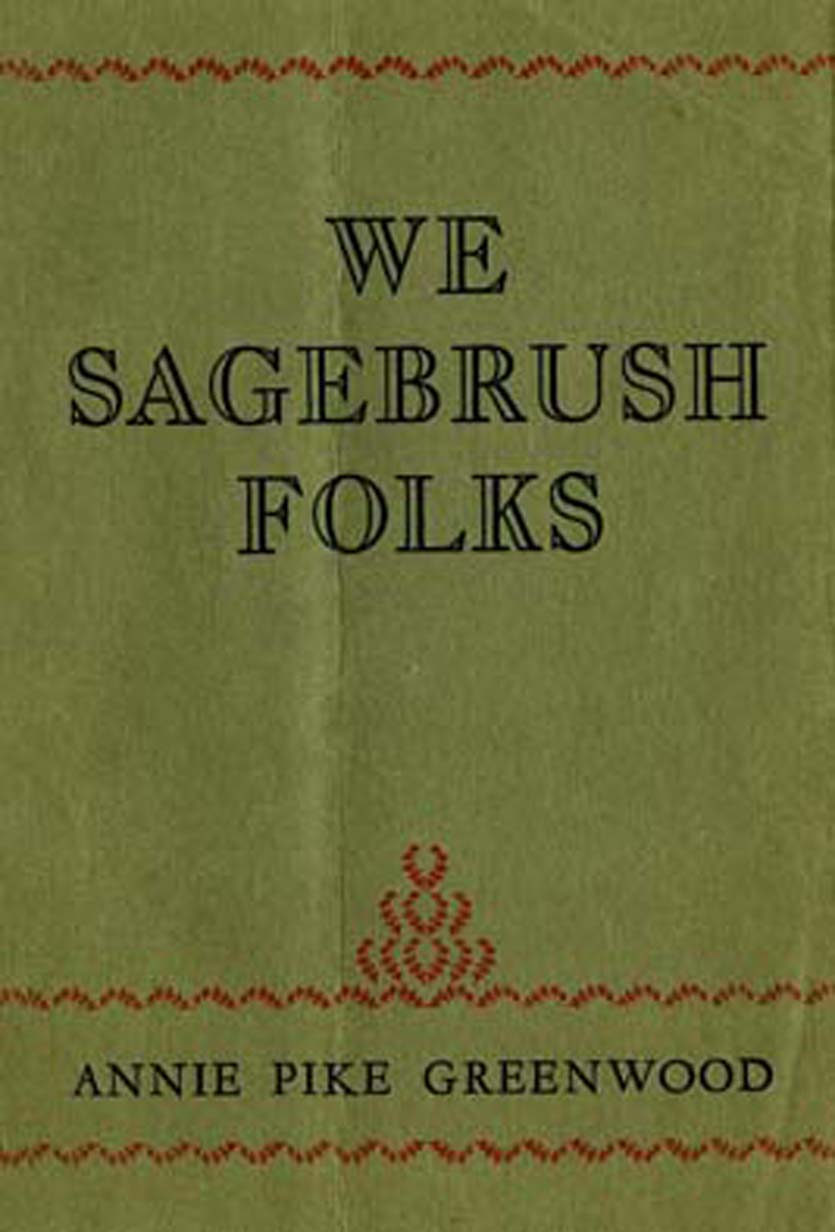 POCATELLO – The Annie Greenwood Pike Collection of her writings, which was acquired by the Idaho State University Oboler Library Special Collections and Archives in June, will be the focus of a PBS documentary.
PBS filmmakers will be on the ISU campus on Dec. 20 interviewing Ellen Ryan, head of the library's Special Collections and Archives, and Greenwood's grandson, H. Kinglsey Thurber III, who will be on campus and who is donating additional materials to the collection.
"We are excited to assist with the PBS documentary on Annie Pike Greenwood," Ryan said. "This collection is a significant addition to our other literary collections."
Greenwood was, among other things, an early 20th-century western writer. Her novel, "We Sagebrush Folks," was first published in 1934. It was republished in 1988 with a foreword by Jo Ann Ruckman, emeritus ISU faculty in the Department of History; and again in 2003 with an introduction by Susan H. Swetnam, emeritus ISU faculty in the Department of English. The book is a memoir of Annie and her husband's move to southern Idaho and their farming life. Her collection includes, in part, her original manuscript for "We Sagebrush Folks," published and unpublished poetry, prose, manuscripts, correspondence, photographs and family history.
This collection is significant in regards to its scholarly research value for those focusing on 20th-century women writers in the Intermountain West. It is also significant for those researching what life was like in the region during the early part of the 20th century, particularly farming, since that is why she and her husband moved to Idaho.
Greenwood was born in Provo, Utah in 1879 and was a graduate of the Brigham Young Academy in Provo. While there, she wrote the lyrics to school's song, and then attended the University of Utah and the University of Michigan.
Prior to living in Idaho, Greenwood taught school and worked for the Salt Lake Tribune as a reporter, and for a Los Angeles paper. She met her husband, Charles O. Greenwood, in Salt Lake City. They married in Los Angeles in 1905 and settled in Idaho in what was known as the Minidoka tract, which was part of the Twin Falls irrigation project that was part of the Carey Act project. It was her life there that inspired her to write "We Sagebrush Folks." The donation came from her family and the library began processing the collection in late summer.
"We will begin processing the addition to the collection shortly after the holiday break," Ryan said. "The collection will be open to researchers by the end of February."