ISU nursing professor Mary Nies receives $50,000 award to study prediabetes in Idaho's Latino population
October 17, 2017

POCATELLO-Idaho State University professor and director of nursing research, Mary Nies, is the recipient of a $50,000 funding award to study diabetes prevention in Idaho's rural Latino communities.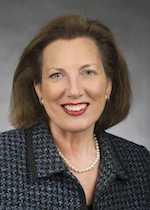 The one-year award is from the Patient-Centered Outcomes Research Institute, a non-profit organization established in 2010 to fund research that will provide patients, their caregivers, and clinicians with the evidence-based information needed to make better-informed health care decisions.
Nies will use the funds—awarded through PCORI's Pipeline to Proposal Awards—to establish a steering committee made up of Idaho members of Ventanilla de Salud, a national program designed to improve the health of Mexicans living in the United States; Latino pre-diabetics, their families, caregivers and health care providers.
"The goal is to establish partnerships with all involved in the care of prediabetic Latinos to develop research questions to improve the ability of prediabetic Latinos to make informed choices about their pre-diabetic state," said Nies.
Nies notes prediabetes is becoming rampant in the United States, particularly in the Latino community. In July, the Centers for Disease Control and Prevention reported that 84 million Americans have prediabetes, a condition if left untreated can lead to type 2 diabetes within five years.
Funding will run through Sept. 30, 2018.
---
Categories: