Idaho State University geosciences department stresses very small possibility of strong earthquake following recent Soda Springs seismicity
September 5, 2017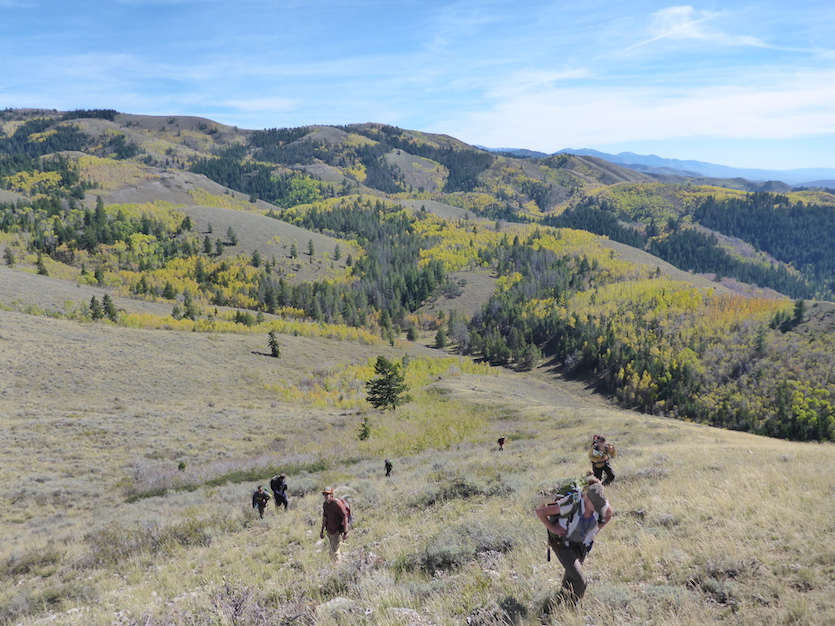 POCATELLO – Although there has been a swarm of earthquakes in Southeast Idaho the likelihood of a strong 7.0 earthquake, although possible, is remote, noted professors in the Idaho State University Department of Geosciences.
"While we can't guarantee that there won't be a larger quake in this area, the possibility is extremely low," said Shannon Kobs Nawotniak, ISU geosciences assistant professor. "We live in a seismically active area, so everyone should always be up to date on their earthquake safety, just like they would for a fire drill. It is prudent to be prepared, even when the likelihood of the event is very low."
Nawotniak and her colleague David Pearson, ISU geosciences assistant professor, said that the number of earthquakes occurring together is not unusual.
"Foreshocks, aftershocks and swarms are all very normal for earthquakes," Nawotniak said. "It will take a little while for the rocks to finish settling into new positions, and each wiggle as it settles into place is giving us another small earthquake."
Pearson emphasized that, despite social media rumors to the contrary, the swarm of earthquakes that have occurred near Soda Springs are not related to Yellowstone and are not capable of triggering volcanic or seismic activity in Yellowstone. These quakes are also not related to the reported nuclear tests in North Korea.
"The quakes have been felt in Caribou County, where about 100 have occurred, as well as in cities in northern Utah and throughout Southeast Idaho," Nawotniak said. "It's unknown when the earthquake swarm will end. Earthquake swarms have been known to continue for weeks or even months."
The mountains in Southeast Idaho, West Utah, Nevada and Southern California are part of a group called the Basin and Range Province. They were made by lateral stretching of the earth's crust, and the mountains and valley are bounded by faults caused by the stretching. The quakes near Soda Springs are entirely consistent with this type of source, Pearson said