Joanna Wildeman selected as Idaho State University's Career Path Intern of the Month
June 6, 2016

POCATELLO—Joanna Wildeman has been nominated and awarded as the Career Path Intern of the month at Idaho State University.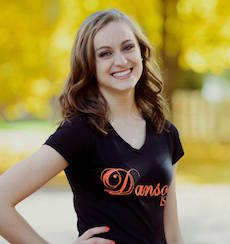 Wildeman has been working as an intern for the last academic year.
"She is professional, very hard working, willing to take on new tasks and demonstrates an ability to organize time to get work assignments done," said Karen S. Neill, associate director for graduate studies and professor at the School of Nursing. "I have asked Joanna to work with me this year on a research project and she has diligently assisted with literature review and data input."
Neill and Wildeman will be working on an article for publication on the research outcomes over the next year.
"Joanna managed this project independently and we were able to successfully implement a quality preceptor award process in the School of Nursing," Neill said. "Joanna has been an excellent Career Path Intern. I look forward to working with her in the next academic year as she enters her last year of the nursing program for the bachelor's degree."
Wildeman reviewed the literature in relation to the project, discovered a survey instrument that could be adapted for use, developed the nomination survey form and process, posted the survey for all faculty and students through Google documents, collected nominations and processed all nominations for faculty review.
---
Categories: