Idaho State University's Donna Lybecker travels to New Zealand to speak at University of Otago
March 18, 2016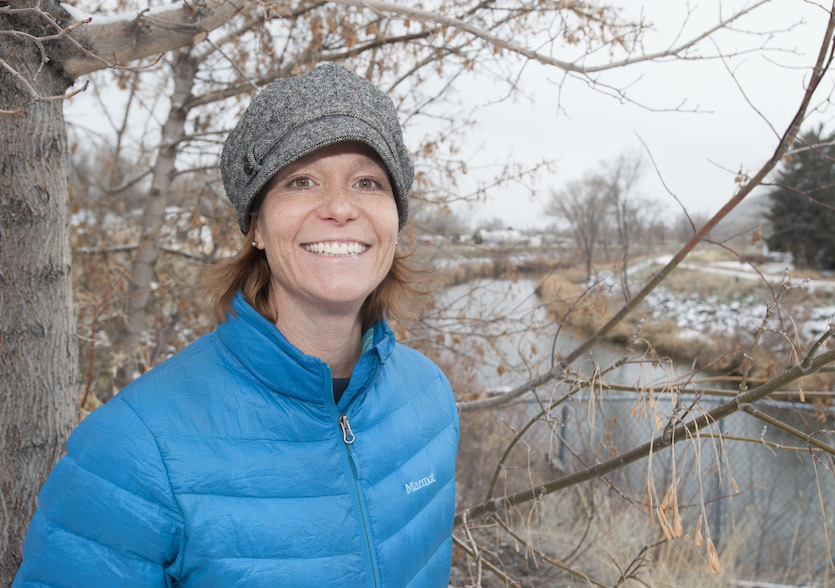 POCATELLO -- Donna Lybecker, chair of the Idaho State University Department of Political Science, recently traveled to Dunedin, New Zealand, where she spoke to students and faculty at the University of Otago about ecosystems services, the Portneuf River and policy narrative.
Last year when Lybecker traveled to Ireland for the Consensus #2 Sustainable Consumption Transformation Conference, she met Ben Wooliscroft, a faculty member and research staff for the Centre for Sustainability at the University of Otago. Wooliscroft suggested Lybecker come to Dunedin to share her expertise with his students and colleagues. Less than a year later, they made that suggestion a reality and Lybecker was off to New Zealand at the beginning of 2016.
"In the world of academia, the way your creativity works and the way you move ideas forward is by bouncing ideas off of other people," said Lybecker. "Depending on your field, bouncing ideas off of people who have a different perspective and who may even be from another country is beneficial because it expands your understanding of your studies."
While in Dunedin, Lybecker worked with graduate students and faculty, gave several lecture presentations and was interviewed on the radio. She discussed how policy narratives can play a role in either creating borders or breaking down borders.
Although Lybecker spent most of her time at the Centre of Sustainability, she was able to spend some time with her husband wandering around Dunedin, seeing nature preserves and the ocean and checking out the Moeraki Boulders.
Lybecker always enjoys when she is able to share her studies and research with other people. Sharing ideas with other scholars around the world helps her to bring back knowledge to the university, the political science department and especially her students.
"Being invited to places like this, I get to engage in discussions that are very pertinent to my current research, but it is also for reciprocal knowledge; I also get to also talk with other scholars about their research," said Lybecker. "From an academic standpoint, I think it is enriching and fabulous. I also think that it gives us great ideas and concepts to bring back to the classroom."
---
Categories: