Idaho State University teams up with Boise State University, NASA to assess socioeconomic impact of NASA/ISU wildfire recovery program
September 30, 2016

Researchers at Idaho State University, Boise State University and NASA are teaming up to try to determine the economic and social impacts of a wildfire recovery geographic information systems (GIS) program, thanks to a $100,000 grant from the NASA Applied Science Program.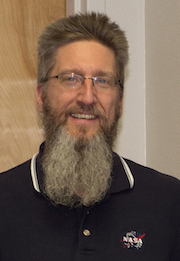 Since 2011, ISU and NASA have worked on the Rehabilitation Capability Convergence for Ecosystem Recover (RECOVER) project to rapidly plan the recovery of landscapes following wildfires. RECOVER has been used to analyze dozens of wildfires in Idaho, Oregon, California and other western locations.
Using RECOVER, it takes just five minutes for land managers to produce a detailed, GIS-based web map and reports that provide the information needed to plan for the recovery of a wildfire. This information previously took days to compile.
The economic and social benefits of the NASA RECOVER program are being analyzed in a study that includes principal investigator Keith Weber, director of the ISU GIS Training and Research Center; along with co-principal investigators Eric Lindquist, director of the Boise State University Public Policy Research Center; John Schnase, senior computer scientist in NASA Goddard Space Flight Center's Computational and Information Sciences and Technology Office; and Tesa Stegner, ISU economics professor. A student assistant also will join the team when they begin their work this fall.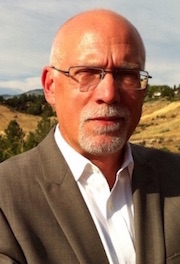 "We are going to be very open on this study," Weber said. "We will be looking at very specific things such as how one area of a burn may require re-seeding while another doesn't, but we will also be looking at a much broader sense on how the use of the RECOVER system might affect policies coming from land management agencies at the state, regional and national level."
Lindquist added: "NASA is serious about understanding the use or non-use of their science, data and products. A socioeconomic assessment of a specific project such as RECOVER, is a terrific opportunity to explore this concern and also develop new trans-disciplinary collaborations across Idaho's universities."
Some parts of the study will be more subjective than others. For example, Weber said by employing the RECOVER program, land managers may be able to rehabilitate wildlife habitat more rapidly, reduce erosion and prevent costly debris flows such as mudslides and landslides.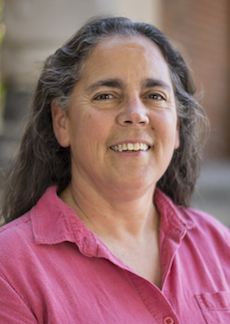 "How do you quantify or put on dollar value on something that didn't happen, such as a debris flow that was prevented because of proper re-seeding done following a fire?" Weber said. "We are going to assess the gamut of those possibilities affected by wildfire and we have a strong team to do it. I look forward to working with an economist and public policy expert to address these issues. "
The official title of the grant is "Evaluating the Socioeconomic Impacts of Rapid Assembly and Deployment of Geospatial Data in Wildlife Emergency Response Planning."
More information on the RECOVER program is located online at http://giscenter.isu.edu/Research/Techpg/nasa_RECOVER/index.htm or https://spinoff.nasa.gov/Spinoff2016/ee_3.html.
Photo information: Keith Weber, top, Eric Lindquist, middle, Tesa Stegner, bottom.
---
Categories: