Idaho State University graduate student Larry Leibrock awarded Fulbright Shuman Fellowship
December 15, 2016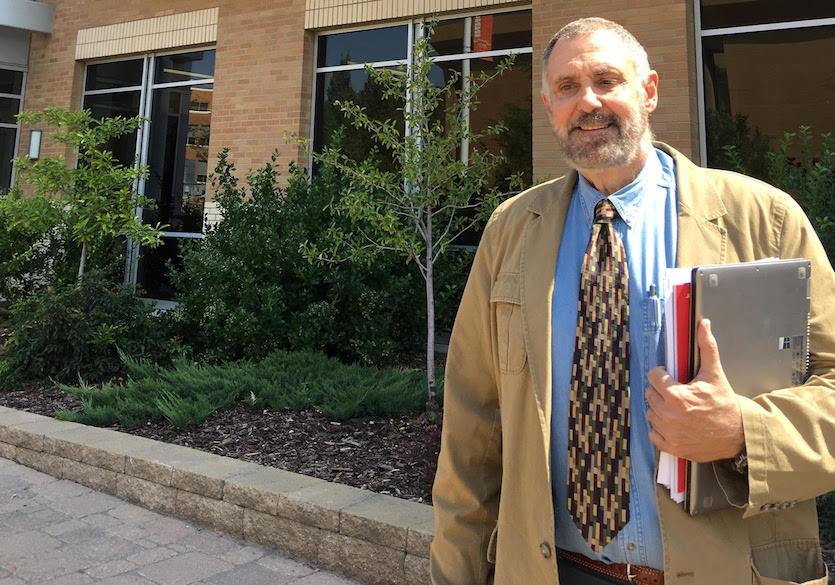 POCATELLO – Idaho State University's Larry Leibrock, a political science research fellow at the ISU Informatics Research Institute, has been awarded a Fulbright Shuman Fellowship to conduct research and teach for six months at Oxford University, England, starting in January.
This is the second Fulbright award given to an ISU Informatics Research Institute employee in the last three years: Cory Schou, director of the IRI and associate dean of the College of Business, was selected for a Fulbright Specialists project in New Zealand at University of Waikato during in the summer of 2014. Schou also visited Australia on that trip.
Leibrock is doing a second doctorate in political science at ISU based on his research while at Oxford, which he should have completed by August. While at ISU, Leibrock has been part of the IRI's National Information Assurance Training and Education Center, teaching digital forensics and information assurance.
"Larry Leibrock is an example of the high quality of student that Idaho State University and the Informatics Research Institute put out," Schou said "He is going to be an important asset to Idaho State University on his return in coordinating both research and teaching at the IRI."
The focus of Leibrock's Oxford research will be on European Union data privacy and U.S. Homeland Security.
"I intend to focus my research and teaching in the topics of terrorism, surveillance/privacy and information security at the U.S. and international level," Leibrock said. "I want to blend both undergraduate and graduate courses making use of case-discussion and flipped classroom pedagogies."
Leibrock is a disabled war veteran who served in Afghanistan and Iraq. He earned his first doctoral degree from the University of Texas in computer science.
The Fulbright-Schuman Program, administered by the Commission for Educational Exchange between the United States and Belgium, is jointly financed by the U.S. State Department and the Directorate-General for Education and Culture of the European Commission. The program funds graduate and post-graduate study, research, and lecture proposals in the field of U.S.-EU relations, EU policy, or EU institutions for interested American and EU citizens.
---
Categories: