Idaho State University Department of English and Philosophy to host book launch for faculty members Jennifer Fuller and Jessica Winston
September 30, 2016

POCATELLO – Idaho State University's Department of English and Philosophy will host a book launch for faculty members Jennifer Fuller and Jessica Winston on Oct. 7 at 4:30 p.m. in the loft of the Portneuf Valley Brewery.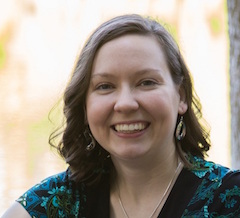 Jennifer Fuller's book, "Dark Paradise: Pacific Islands in the Nineteenth-Century British Imagination" traces the changing British attitudes towards imperial settlement.
Her book argues that while the British originally believed the Pacific Islands to be commercial paradises or perfect sites for missionary endeavors, as the 19th century progressed, their optimistic vision transformed to portray darker realities.
Jessica Winston's "Lawyers at Play: Literature, Law, and Politics at the Early Modern Inns of Court, 1558-1581" provides analysis of literary works associated with early Elizabethan Inns.
Her book also establishes a framework for understanding the connections between the literary and legal cultures in the early modern period, when many poets and playwrights were also members of the legal societies the Inns of Court.
Hors d'oeuvres and no-host drinks will be served beginning at 4:30 p.m. A program including brief readings from the books will begin at 5 p.m. Copies of the books will be available for sale.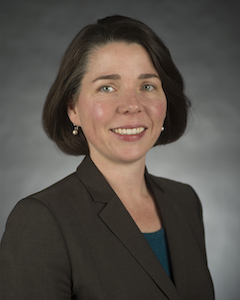 For more information, contact the Department of English and Philosophy at (208) 282-2478 or www.isu.edu/english.
Photo information: Jennifer Fuller, top, Jessica Winston, bottom.
---
Categories: