ISU Davis Gallery presents "90 YEARS" exhibit by Raymond Obermayr
September 21, 2012
ISU Marketing and Communications
The John B. Davis Gallery of Idaho State University is proud to present "90 YEARS" by Raymond Obermayr.
An opening reception will be held Monday, Sept. 24, from 6 to 8 p.m.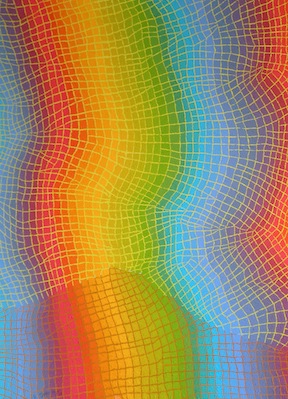 The exhibition dates are Sept. 25 – Oct. 19.
Obermayr was born in 1922 in Milwaukee, Wisc. He has lived and painted in Pocatello since 1979 after he retired from teaching. Obermayr taught at Eastern Illinois University, Henderson State University, Idaho State University and Shelby State Community College.
His work has been reproduced in Time and Art News. His most recent one-man exhibitions were at the Cordillera Gallery in 2007 and the New Dawn Gallery in Pocatello during 2008. Obermayr's work is on permanent display at The Pond Student Union and the U.S. Federal Court House Building in Pocatello. His work is semi-abstract but rooted in nature.
The John B. Davis Gallery hours are Monday – Friday 10 a.m. – 4 p.m. Gallery events are free and open to the public. The John B. Davis Gallery is located in the ISU Fine Arts Building.
More information on the gallery is available by visiting www.isu.edu/art/galleries.shtml or contacting Amy Jo Popa at 282-3341.
###
---
Categories: