Idaho State University Davis Gallery will participate in the War in Society series Oct. 25-Nov. 18.
October 20, 2011
ISU Marketing and Communications
The John B. Davis Gallery in the Fine Arts Building at Idaho State University will participate in the War in Society series of events Oct. 25 – Nov. 18.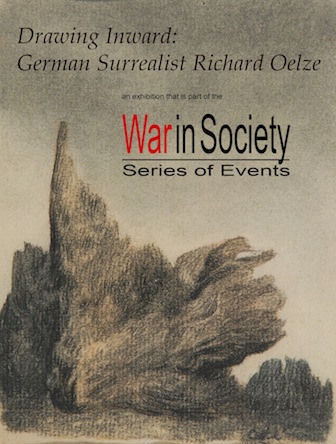 The exhibition, "Drawing Inward: German Surrealist Richard Oelze," will begin the series, with an opening reception on Oct. 24 from 6 to 8 p.m.
This exhibition is on loan from the University Art Museum of Colorado State University.
As a subtle and personal expression of his experience of war, the exhibition of Oelze's drawings will serve as the centerpiece for the War in Society series, offering students and the general public a unique opportunity to view works by an internationally significant artist, whose work stands as an example of surrealist art.
This exhibition highlights the contemporary appeal of his work, by featuring drawings that present his understanding of surrealist practice, the Germanic tendency towards interiority, and the artist's process of delving inward to explore the workings of the mind, all against the backdrop of postwar Germany's reaction to the atrocities of the National Socialists.
The John B. Davis Gallery hours are Monday-Friday from 10 a.m. to 4 p.m.
For more information visit www.isu.edu/art/galleries.shtml or contact Amy Jo Popa at 282-3341.
---
Categories: