Annual Graduate Student Art Exhibt 'Intersect' opens Nov. 16, runs through Dec. 11
November 10, 2009
ISU Marketing and Communications
The last exhibition of 2009 in the Idaho State University John B. Davis Gallery is the Annual Graduate Student Art Exhibition titled "Intersect."
The opening reception is Monday, Nov.16, from 6 to 8 p.m. The exhibition dates are from Nov. 17 to Dec. 11.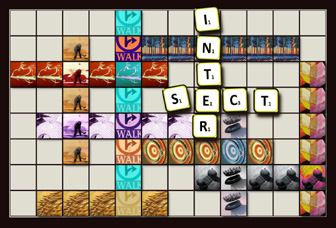 Ten graduate students will be exhibiting their work. The are Mike Adams from Mountlake Terrace, Wash.; Joanna Cleveland of Murray, Ky.; Paul Dodez of Sweetwater, Ten.; Nathan Barnes of Idaho Falls; Lee Crook of Salt Lake City, Utah; Tim Goodworth of Pocatello; Kristin Plucar from Reedsburg, Wis.; Jeff Osborne from Los Osos, Calif.; Omar Sarabia of Pocatello; and Anne Vest of Pocatello.
The John B. Davis Gallery hours are Monday – Friday 10 a.m. – 4 p.m. The gallery is located in the Fine Arts Building No. 11, on the campus of Idaho State University. The gallery website is www.isu.edu/art/galleries.shtml.
For more information contact Amy Jo Popa at (208) 282-3341.
---
Categories: