ISU senior art exhibition opens Nov. 27
November 16, 2006
ISU Marketing and Communications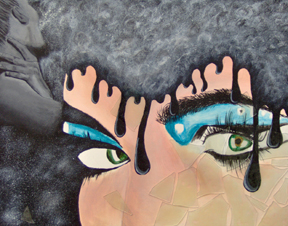 The Idaho State University Department of Art and Architecture fall senior exhibition featuring the works of four artists will be held Nov. 28 to Dec. 8 at the John B. Davis Gallery in the ISU Fine Arts Building.
The multi-media exhibit's opening reception will be from 6 to 8 p.m. Nov. 27.
Artists exhibiting works are:
• Lisa Blake, a Bachelor of Fine Arts candidate, is a native of Burley. She received her Associate of Art degree from the College of Southern Idaho. She decided to further her education through Idaho State University. Blake prefers to paint with acrylics and watercolors but is experienced in many other mediums such as photography, charcoal, metals/jewelry, weaving, printmaking, bronze sculpture and clay ceramics. After completing her B.F.A. degree, Blake will continue her education to finish the requirements to earn her secondary education certificate from the ISU College of Education.
• Wendy Ruska–Ellis, a B.F.A. candidate, graduated from Bonneville High School in Idaho Falls and earned a technical certificate in nail technology from the ISU College of Technology. Her artwork is mixed media and she produces work ranging from the book arts to pastel drawings. She also has been training to be a Web designer and photographer. Ruska-Ellis will graduate in December with a minor in women's studies. She wants to further her education with a master's degree and is entertaining the idea of opening a small business.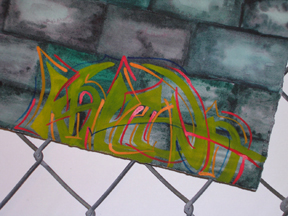 • Stephanie Slavin graduated from Salmon High School in 2002. At ISU she has studied art and pre-architecture with an emphasis in drawing and painting. After receiving her B.F.A. degree in December, Slavin plans to pursue a degree in architecture.
• Kaleena West, a Bachelor of Arts degree candidate, graduated from Mackay High School in Mackay in 2002. Her work focuses mainly on mixed-media pieces with an emphasis on graffiti-style text. West's future plans include using her education to do volunteer work with organizations and schools.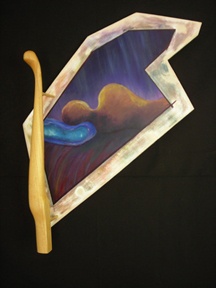 The John B. Davis Gallery hours are from 10 a.m. to 4 p.m. Monday–Friday. For more information on gallery activities, call Amy Jo Popa at 282-3341 or visit the gallery's Web siteat www.isu.edu/art/galleries.shtml.
---
Categories: