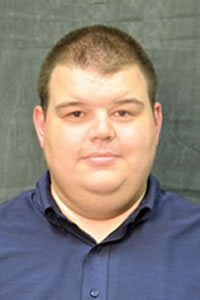 Jeremy Perschon
Instrumentation Program Coordinator and Instructor
Office: Energy Systems & Technology Education Center 211
208-282-4188
Professional Work Experience
Instrumentation Technician – Idaho Supreme – 1.5 years
Process Control Technician – Idahoan Foods – 1 year
Instructor/Coordinator, Instrumentation Engineering Technology – 6 years
Career Highlights
Performed various instrumentation related tasks in the field including calibration, troubleshooting, programming, wiring, etc.
Designed and supervised the installation of custom process control lab stations at ISU
One of my Favorite Professional Experiences…
One of the most rewarding professional experiences here at ISU was mentoring a pair of Instrumentation students that were assisting with a research project. The students were tasked with programming, wiring, and installation of instrumentation to perform wireless valve position monitoring of some manually operated valves in our lab.
I enjoyed working with the students as they accomplished the project. Using the knowledge they gained in the program, they were able to meet and exceed the requirements of the project with only an occasional hint or nudge in the right direction. The project was particularly satisfying to me because, while the students previously hadn't previously worked with some of the technologies and components, they were able to apply critical thinking skills and foundational knowledge obtained in the program to excel at a difficult task with little intervention needed. To me, that is the fundamental goal of the education provided here at the College of Technology. The students both went on to apply their education and experience as controls designers for a systems integrator in Maryland.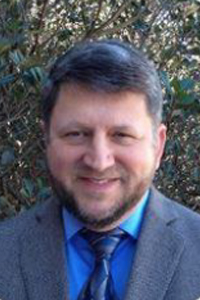 Greg Brooks
Instructor
208-221-9304
Professional Work Experience
Controls Engineer /Electrical Technician - Alabama –34 Years
Owner Industrial Controls business –Alabama –32 Years
Instructor, Instrumentation College of Technology –Idaho –2 Years
Career Highlights
20+ years in the Pulp and Paper Industry. Worked my way up from being a plant electrician to becoming a Process Controls Engineer prior to becoming an instructor.
One of Your Favorite Professional Experiences
Being a member of the Chemical Loop Team. This team had a goal of saving 2 million dollars by reducing steam and chemical use. Primary DCS Engineer for PC setup, OPC setup and tag configuration, PI Data historian tags and configuration, MPC (Model Predictive Control) to DCS (Distributive Controls System) Communications, Regulatory Controls in DCS, Instrument installation, Loop Tuning, Script design for proper line up of controls prior to switch from DCS control to MPC Control, Watch-dog timer design and configuration for swap back to DCS Regulatory Control on communication failure. A total of 11 MPC Controllers across two separate lines were implemented.
Don Shepherd
Electronics/Instrumentation Instructor
208-282-3263
Professional Work Experience
Electronic Technician, E.G.&G. Las Vegas Nevada - 2 years
Electronic/Instrumentation, Technician/Supervisor INL - 34 years
Instructor, College of Technology, ESTEC - 15 years
Career Highlights
Nuclear weapons testing, Nevada Test Site
Nuclear Energy Research and Development, INL
Teaching students in ESTEC
One of Your Favorite Professional Experiences
I have been very fortunate to have worked with both Engineers and Technicians on several one-of a–kind projects over the years. To help design, build, and maintain these special projects has been great. But there is nothing more rewarding than our students, after graduating, coming back to tell us about their new jobs with the excellent companies that hire them.