Jessica Hunter
College of Eastern Idaho (CEI) Medical Assistant Program Manager /Instructor
Jessica has been a Certified Medical Assistant for over 12 years and has worked in urology, gastroenterology, and specialized in oncology. She is a Tedx speaker, educator, and mother of 7 amazing kids. Her personal hobbies include travel, kayaking, and art. She enjoys spending time with family and meeting new people. Her love of teaching and the healthcare field have been combined into one amazing medical assistant course at CEI. Medical assisting is a fast paced, fun, never boring, in high demand job. She loves to work with community and industry leaders to stay in touch with the changes and demands of the Medical Assisting world.
Julie Thompson
Julie Thompson works for Center for New Directions as the Special Populations Counselor. She has over a decade of experience working in higher educations. Her roles included mental health counseling, career counseling and teaching, specifically to support students who are pursuing education as a means towards connecting to a meaningful life purpose.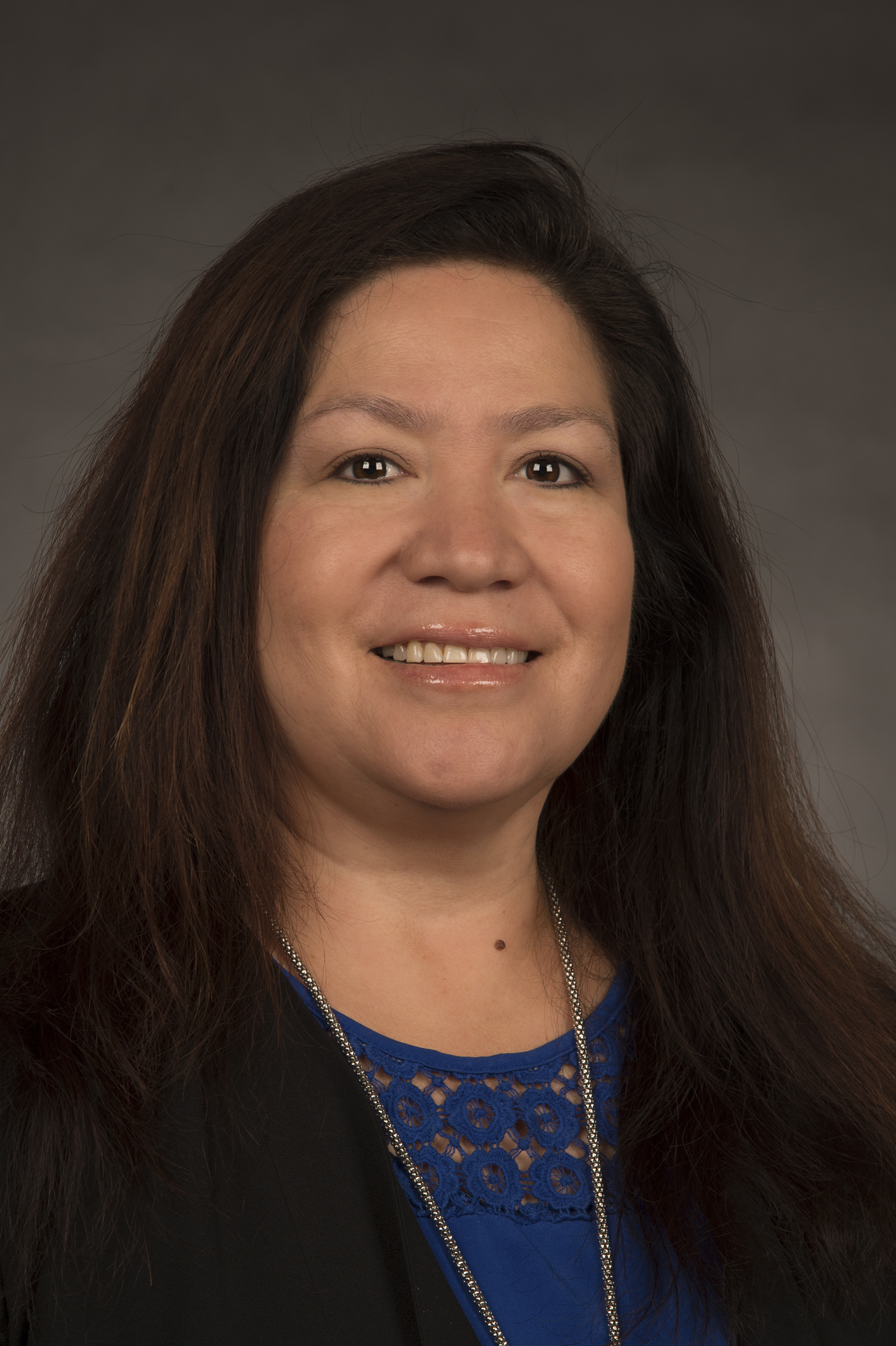 Sonia Martinez
Sonia Martinez is the Director of Undergraduate Research and Diversity at Idaho State University (ISU) for the Office for Research Outreach and Compliance. In this role, she collaborates with faculty and key campus student services on undergraduate research opportunities, programs, and community initiatives. Her office sponsors the annual ISU Undergraduate Research Symposium and supports the Idaho Conference on Undergraduate Research. Sonia believes everyone deserves an opportunity to participate in career-building programs that contribute to a student's success in school and after graduation. She is passionate about mentoring underrepresented minorities interested in pursuing undergraduate research across disciplines on/off campus, particularly in STEM. Along with career-building opportunities, she supports leadership development by co-advising the ISU chapter of the Society for the Advancement of Hispanics/Chicanos and Native Americans in Science (SACNAS), a nationally recognized student organization.
Sunshine Shepherd
Sunshine Shepherd is the K-12 STEM Education Coordinator at the Idaho National Laboratory. She is a member of the Shoshone-Bannock Tribe. She has 3 small children and has a vested interest in connecting STEM resources to interested parties and starting STEM conversations within underrepresented communities. She is a graduate of Idaho State University and is currently obtaining her Ed.D from ISU.
Deb Green
Deb Green is the Director of Scholarships at Idaho State University (ISU). Born and raised in Idaho Falls, Idaho, Debbie attended Skyline High School. She was recruited to play golf at Idaho State University and was a part of the Big Sky Championship Team in 1994. Debbie earned both her Bachelor's and Masters from Idaho State University. As Director of Scholarships, she works with the most amazing staff and colleagues at ISU and finds her job to be so incredibly rewarding. Awarding over 10 million (+) in scholarship to ISU students, Debbie is in awe of the amazing donors that give to ISU students. In 2014, Debbie and her team implemented the Bengal Online Scholarship System (known as BOSS) to help students navigate and apply for scholarships. Debbie has worked at the university for over 20 years and loves giving back to the community and university that have given so much to her.

Gary Holyoak
Gary Holyoak is a journeyman electrician and a ham radio license holder. He's worked in the mining, manufacturing, construction, and finance industries. He loves programming PLC's, VFD's, Robots, and building electrical and electronic circuits. He studied Electrical Apprenticeship at the College of Eastern Idaho. He obtained an associates degree from Idaho State University in Instrumentation & Automation Engineering Technology. He also has a bachelors in Economics with a minor in Personal Financial Planning from Utah State University. He is currently the Manufacturing & Trades Program Manager at the College of Eastern Idaho and has a passion for seeing students succeed in the trades!
Nicole Joseph
Nicole has 16 years of experience in recruitment and admissions in higher education. She is an alum of ISU, graduating in 2005 with her Bachelors of Science in Family and Consumer Science and Health Education. Nicole started with ISU in August of 2005 as an Admissions Counselor. In 2008 she moved to Portland Oregon to work for Pacific University as an Assistant Director of Admissions. In 2010, Nicole moved back to Pocatello to pursue her master's degree in Counseling and also began working for the College of Technology as a Recruiter. In 2013 she graduated from the counseling program and became the Assistant Director of Admissions, Recruitment, and Outreach. In 2014 Nicole moved into the Director of Admissions role which remains her current role. Nicole loves helping individuals along the path of higher education.
Corporal Elizabeth Garner
I have been with the Pocatello Police Dept. since 2011. I am currently assigned to Community Service Dept. as a School Recourse Officer. I am also assigned as the Liaison for the Hispanic Community. I have worked in patrol, am a forensic interviewer and have recently been promoted to corporal.
Luis Carrillo
Luis Antonio Carrillo Rodriguez was born in Guanajuato Mexico. At the age of five, he and his older sister and mother immigrated to Idaho to join his father. He was raised in Rigby, Idaho. It was in Rigby where Luis' two worlds collided. He came from a school in Guanajuato where everyone looked like him and spoke Spanish to a new reality that questioned his existence. He now was part of a new world where he felt lost and often unwelcomed. However, his destiny would be altered upon attending HYS where he was connected to resources, mentors, and passionate people who advocated for him to attend college. With his fantastic support cast that consisted of the Migrant Program, CAMP, and TRIO. He graduated with a bachelor's degree in business administration from Lewis-Clark State College. However, instead of pursuing a business career, he dedicated a decade to pay it forward by working with underserved students and helping them pursue a college education. While working for Idaho State University's TRIO programs, he was inspired by the social justice movement that motivated him to pursue a master's in public administration at ISU. Luis believes education is the key to a better life. He loves mentoring and empowering students to discover their full potential. Luis currently works as a Clinical Assistant Professor for the Academic Success and Advancement Program.

Luis has shared how excited and honored he is to give back to a program that gave so much to his family.
Jeff Ross
The US Army/Army Reserve is an equal opportunity employer offering over 150 various career paths to anyone 17 years of age to 38.
Vanessa Villalobos
Vanessa Villalobos is a Technical Records Specialist II for the Idaho State University Scholarship Office.
Vanessa was born in Sonora, Mexico and moved with her family to the United States at the age of 5 to
pursue better opportunities. She has spent most of her time in American Falls, Idaho and graduated
from American Falls High School. Vanessa takes pride in helping students navigate the world of financial
aid and scholarships, and is passionate about helping students from a variety of economic backgrounds
as every student deserves an opportunity to purse their educational goals/career. Vanessa greatly
enjoys spending time with her family and raising her son.
Angela Miller
I am native to the state of Idaho where I have spent most of my life. Right out of high school, I worked for two utilities and learned that I had a passion for the high paced demands that come with providing essential services to communities. I loved this line of work and knew that I did not need a degree to be successful so long as I worked hard. However, one of my dreams, which did not always seem possible for me, was to go to college and hold a degree. Proudly I am a graduate of Idaho State University. After graduating college, I became a formal educator in South East Idaho and loved inspiring people of all ages to ask themselves what if they could, empowering them and watching what they accomplished. Eventually I left the field of education to return to the utility business as an educator for Idaho Power. I firmly believe that we all prosper by helping to meet the needs of our communities that we live in by looking out for the safety and success of our friend s, families, and neighbors.