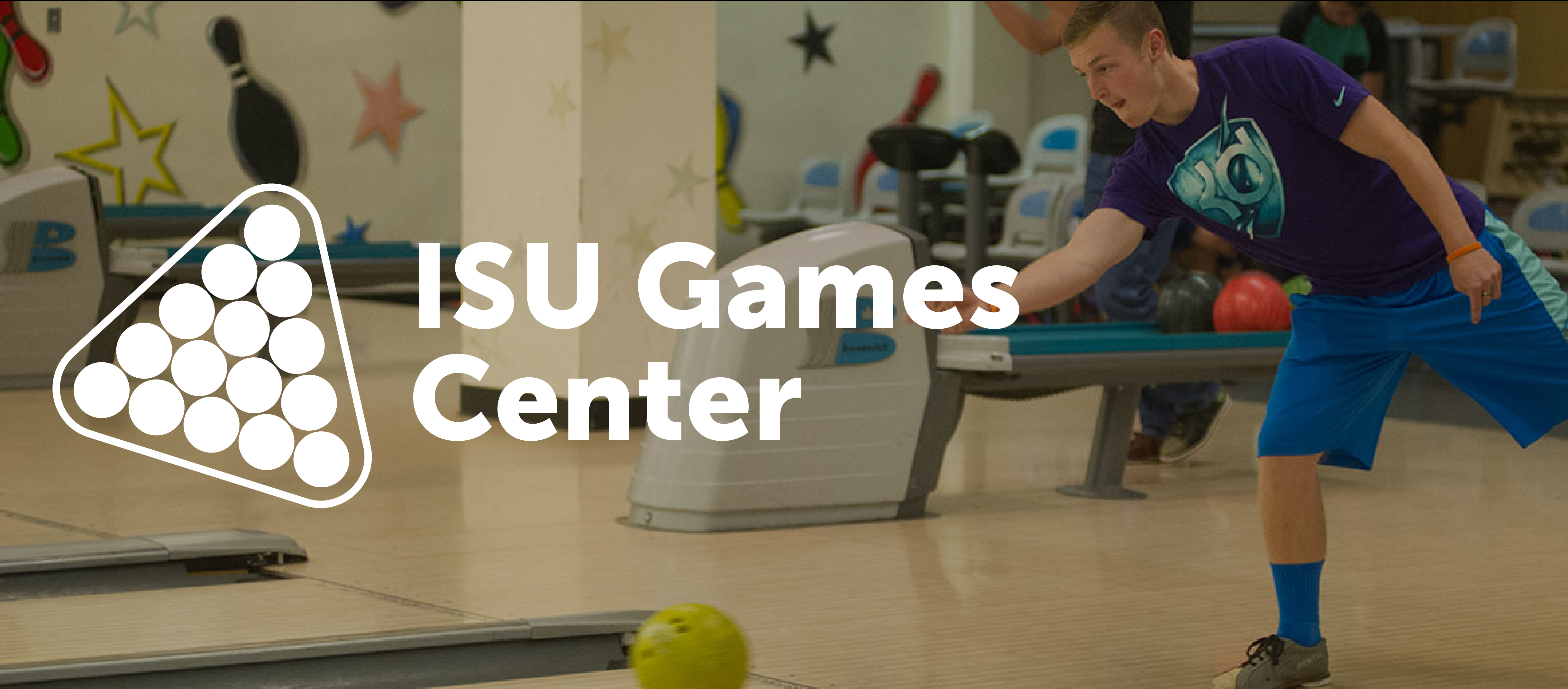 Specialty Nights
Pricing
Bowling
$2.75 per game/person
$14 per hour
$3.25 per game/person
$18 per hour
Bowling lane reservations can be made 24 hours in advance. Lane reservations will not be accepted past 7 p.m.
Glow Bowling
$4 per game/person
$19 per hour
$5 per game/person
$20 per hour
Billiards
$5 per hour
$6 per hour
Happy Hour Bowling
ISU Students and General Public
$2 per game/person
Shoe Rental
$2 per person
Arcade
The ISU Games Center offers a variety of pay-to-play arcade games. Check them out today!