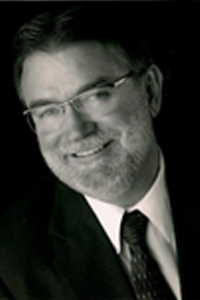 Vince Bowen
ESTEC Executive Director/Dept. Chair
208-282-3224
Work Background
Vince was born in Idaho and raised in Pocatello graduating from Highland High school. Shortly after graduating from High School, Vince started his career in the US Nuclear Navy serving as a prototype instructor and as a nuclear electrician aboard the USS Phoenix, a nuclear submarine. He left the Navy as a Chief Petty Officer qualifying as an Engineering Watch Supervisor aboard the submarine. Following his Navy experience, he has worked at the Idaho National Laboratory at numerous locations and a variety of positions with the most significant positions including Nuclear Facility Manger of the Specific Manufacturing Capability (Abrams tank armor), Hot Fuel Examination Facility (post irradiation examination of nuclear fuel), Fuel Conditioning Facility (reprocess spent nuclear fuel), and Transient Reactor Test Facility (qualify fuel for Nuclear Regulatory Commission licensing). Additionally he qualified as a Senior Reactor Operator and Shift Supervisor at the Advanced Test Reactor. He has managed people since he was 15 years old starting as a construction foreman.
He is married to Elizabeth Bowen, has three sons, and seven grandchildren.
Education
Vince has a Bachelor's Degree in University Studies with an Emphasis in Nuclear Facility Management. He has a Master's Degree in Public Administration. Both degrees were obtained from Idaho State University.
Favorite Activity Outside of Work
Vince's hobbies include Fishing, Geocaching, and Boy Scouting.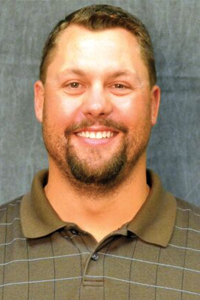 Ryan Pitcher
Associate Director/Clinical Instructor
208-282-3263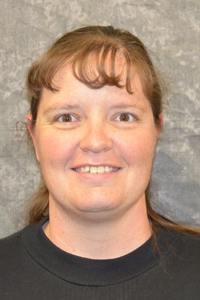 Gail Jorgensen
Administrative Assistant
208-282-3085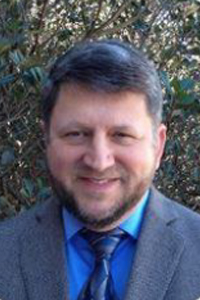 Gregory Brooks
Instrumentation Instructor
208-282-2675
Professional Work Experience
Controls Engineer /Electrical Technician - Alabama –34 Years
Owner Industrial Controls business –Alabama –32 Years
Instructor, Instrumentation College of Technology –Idaho –2 Years
Career Highlights
20+ years in the Pulp and Paper Industry. Worked my way up from being a plant electrician to becoming a Process Controls Engineer prior to becoming an instructor.
One of Your Favorite Professional Experiences
Being a member of the Chemical Loop Team. This team had a goal of saving 2 million dollars by reducing steam and chemical use. Primary DCS Engineer for PC setup, OPC setup and tag configuration, PI Data historian tags and configuration, MPC (Model Predictive Control) to DCS (Distributive Controls System) Communications, Regulatory Controls in DCS, Instrument installation, Loop Tuning, Script design for proper line up of controls prior to switch from DCS control to MPC Control, Watch-dog timer design and configuration for swap back to DCS Regulatory Control on communication failure. A total of 11 MPC Controllers across two separate lines were implemented.
Jon Brownley
Instruction Assistant
208-282-3731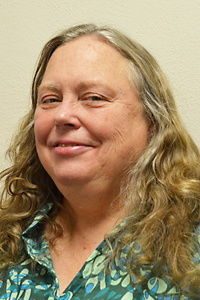 Sharie Ellis
Instructor
208-282-3085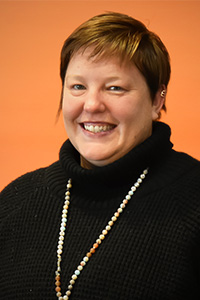 Mackenzie Gorham
Instructor, Nuclear Operations
Professional Work Experience
B.S in Nuclear Engineering from Missouri S&T 2009, M.S. in Nuclear Engineering from Idaho State University 2012, M.S. in Environmental Science from University of Idaho
Senior Reactor Operator
Worked for the Department of Energy at IdahoNational Lab as a Criticality Safety SME, Safety System Oversight Officer, and RAP federal team leader, for 10 years
Career Highlights
Instant SRO
Developed student operator training program for Missouri S&T research reactor
Published two benchmarks for the International Criticality Safety Benchmark Evaluation Project
Performed oversight of the TREAT restart at INL, and helped recreate a compliant system engineering program after decades of shutdown
One of Your Favorite Professional Experiences
It is hard to choose one favorite experience, but there is nothing quite like operating a nuclear reactor. Even though I worked at a small research reactor, it was exciting and a truly unique and enjoyable part of my career.
Personal Facts
I moved to Idaho from Missouri, and love it. In my free time, I have a hobby farm, like photography, rock climbing, riding horses, hiking, jiu jitisu, scuba diving, cooking, stand up paddleboarding, and travel. On Friday's, I run a food pantry in Chubbuck.
Michael Kobus
Instructor
208-282-3107
George Lake
Instructor
Office: Trade & Technology 324
208-282-3858
Steve Maclure
Instructor
208-282-4188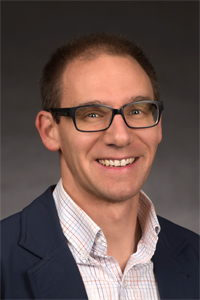 Sean McBride
Industrial Cybersecurity Engineering Technology Coordinator / Instructor
208-282-5333
Within Idaho State University's Energy Systems Technology Education Center (ESTEC), Sean McBride runs the nation's only 2 year, hands-on degree to specialize in defending industrial facilities from cyber attacks and incidents.
Sean joined ISU after leaving FireEye, where he developed the firm's Industrial Control Systems (ICS) security business strategy. Sean's professional accomplishments include pioneering work in threat and vulnerability intelligence, which evolved into the DHS ICS-CERT, and co-founding Critical Intelligence to focus on the unique intelligence needs of industrial entities.
Over the past decade, Sean has written extensively for his customers, provided expert analysis for the popular press, and briefed the results of his work at leading professional conferences such as RSA and S4.
Sean earned an MBA in the NSA Scholarship for Service Program at ISU in 2006. He earned a Masters in Global Management from Thunderbird – Arizona State University in 2010.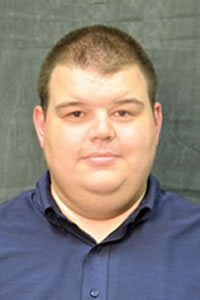 Jeremy Perschon
Instrumentation Program Coordinator and Instructor
Office: Energy Systems & Technology Education Center 211
208-282-3782
Professional Work Experience
Instrumentation Technician – Idaho Supreme – 1.5 years
Process Control Technician – Idahoan Foods – 1 year
Instructor/Coordinator, Instrumentation Engineering Technology – 6 years
Career Highlights
Performed various instrumentation related tasks in the field including calibration, troubleshooting, programming, wiring, etc.
Designed and supervised the installation of custom process control lab stations at ISU
One of my Favorite Professional Experiences…
One of the most rewarding professional experiences here at ISU was mentoring a pair of Instrumentation students that were assisting with a research project. The students were tasked with programming, wiring, and installation of instrumentation to perform wireless valve position monitoring of some manually operated valves in our lab.
I enjoyed working with the students as they accomplished the project. Using the knowledge they gained in the program, they were able to meet and exceed the requirements of the project with only an occasional hint or nudge in the right direction. The project was particularly satisfying to me because, while the students previously hadn't previously worked with some of the technologies and components, they were able to apply critical thinking skills and foundational knowledge obtained in the program to excel at a difficult task with little intervention needed. To me, that is the fundamental goal of the education provided here at the College of Technology. The students both went on to apply their education and experience as controls designers for a systems integrator in Maryland.
Evan Smith, P.E, CMRP
Clinical Assistant Professor Mechanical Engineering Technology
Office: Energy Systems & Technology Education Center
208-282-4188
Professional Work Experience
Instructor Mechanical Engineering Technology, ISU ESTEC – 6 years
West Region Reliability Engineer for cryogenic and gas separation plants – 5 years
Maintenance and Reliability engineer for 3 different plants chemical plants – 19 years
Plant improvement design engineer – 5 years
Career Highlights
Teaching and instructing students
Working with plant maintenance mechanics, getting my hands into the work
Small mechanical designs (small can be defined as less than $100,000)
One of my Favorite Professional Experiences
It has been interesting to watch the evolution of analysis equipment and personal computers. To start with the IBM XT with its "high memory" 30MB hard drives to the ability to carry gigabytes in my pocket. I have had the privilege to set up, use, and watch computerized reliability programs evolve and become key cost avoidance programs for large production plants. These programs have included computerized vibration analysis, infrared inspection, precision machine alignment, tribology (lubrication), and others.
With that said, the best part of all this has been my interactive involvement in the plant design improvements established with the joint help of the maintenance, operations and engineering personnel. Teaching others in the work place was always enjoyable and it is great to now do it full time, especially with hands on lab work.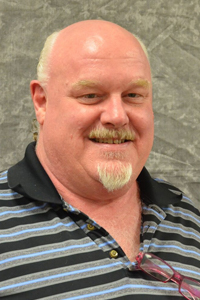 Mike Tauscher
Instructor
208-282-6070
Professional Work Experience
Service Technician, GT Graphics/Ink Well - 3 years
Line Maintenance Technician, AMI Semiconductor - 10 years
Instruction Assistant, College of Technology Electronics Program - 2 1/2 years
Instructor, College of Technology IET/EET Program's - 7 years
Career Highlights
1994/95 VICA (Now SkillsUSA) State Competition Gold Medal Winner
1994/95 VICA National Competition Bronze Medal Winner
2008 Started working at the College of Technology in the laser lab
One of Your Favorite Professional Experiences
I don't have just one favorite experience. My favorite experiences are getting up in the morning and getting to play with electricity and electronics! I love the challenge of repairing things that are broken or modifying something to make it better. I am one of the lucky ones that look at work as getting to play with neat things. When it comes to teaching I feel the same way. I get to teach students how to have fun with something.
I work with a group of fantastic people here at ESTEC and they make getting out of bed and coming to work a lot of fun and this spills over into the classroom where the students also have fun while learning. I would like to invite you to join us at the Energy Systems Technology & Education Center (ESTEC). We will prepare you for a great job in many different fields related to electrical, electronics, power generation, food processing manufacturing and more.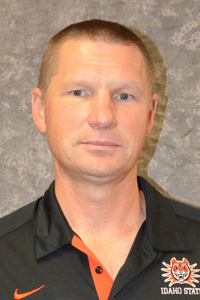 Val Williams
Program Coordinator / Instructor
208-282-5286
Professional Work Experience
Controls Technician and Developer – Lamb Weston - 25 years
PLC Training Course Instructor – ISU – 5 years
Instructor – Electrical Engineering Technology Program – 2 years
Career Highlights
Upgrading a PLC cabinet and while making over 1000 wire terminations only two wires were landed incorrectly.
Designing and programming the PLC system for a raw potato processing area that unloads over 4,000,000 pounds of potatoes each day.
Relocating the main control panels for the processing facility within a two week period of time. When it was time to test the equipment everything operated as needed.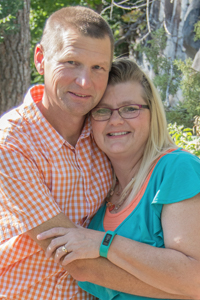 One of You Favorite Professional Experiences
Due to the various job assignments I worked over the years I have gained experience in several different fields of automation and controls. This experience included development, installation, operation and data transfer. It has been enjoyable for me to take a project from just being an idea and working it through the entire process of designing the control system, installing or overseeing the installation of the equipment, programming the controller and data historian, and putting the information on the plant managers desktop.
Me Personally
I enjoy being in the outdoors in the solitude of the hills. I like to go cycling, mountain biking, ATV riding, or even hiking. I have raised five children here in the Pocatello area and hope to spend many more years here.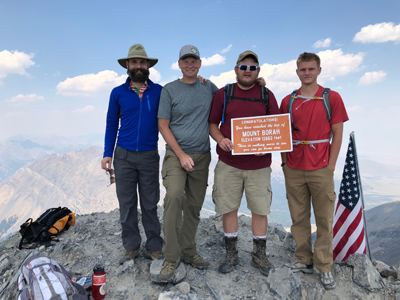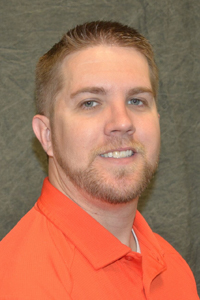 Michael Matusek
Clinical Instructor
Office: Roy F. Christensen Complex 271
208-282-4423
Professional Work Experience
Instructor, College of Technology – Technical General Education – 1 year
Instructor, Highland Senior High School – Physical Science & Math – 2 years
Entry Level Research Scientist – Idaho Accelerator Center – 2 years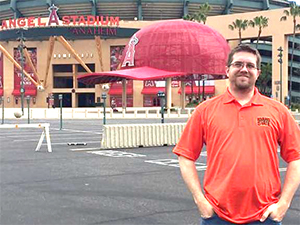 Career Highlights
Owner of Tutoring Business
Recipient of graduate scholarships over 3 years in applied physics
Attendee at Hampton University Graduate Studies at Thomas Jefferson Laboratory while conducting research on data obtained from the Hall B g13 experiment
Conducted cosmic ray research with the Quarknet program through the University of Notre Dame
Favorite Professional Experience
As an instructor I had the opportunity to introduce students to real scientific investigation. One group of students involved in working with our Quarknet cosmic ray detector had an incredible chance to verify some known facts about how cosmic rays enter the Earth. Through various experiments my students figured out that there is an angular dependence of cosmic ray muons. Matching experiment with theory was a rare opportunity to see how my students' could use their knowledge to understand the world around them. Beyond that, many students found a new interest in science and technology. I strive to have experiences like these on a regular basis, where students can see how the material they learning has a place in our world.