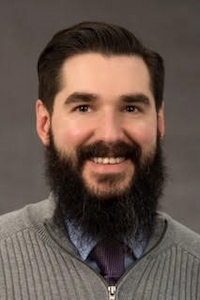 Kris L. Brock, Ph.D., CCC-SLP
Assistant Professor (AAC)
Office: Meridian Health Sciences Center, Room 808D
Research Areas:
Augmentative and alternative communication
Autism
Aphasia
Symbol animation
Syntax
Education:
Doctor of Philosophy (Ph.D.) in Communication Sciences and Disorders, 2015, Texas Tech University Health Sciences Center, Lubbock, TX
Master of Science (M.S.) in Speech Language Pathology, 2008, University of the Pacific, Stockton, CA
Bachelor of Science (B.S.) in Speech Language Pathology, 2007, University of the Pacific, Stockton, CA
Lab Description:
Everyone must have access to communicate, regardless of any other variable. That is why the AACCT (Assisting Adults and Children to Communicate through Technology) Lab is committed to ensuring that people with complex communication needs (e.g., autism and aphasia) are able to utilize mainstream technologies that allow them to learn language and engage in meaningful social interactions.
The AACCT Lab focuses on human-technology interaction research. Specifically, our current projects focus on animation technology to determine if children and adults better comprehend animated action words when compared to static cartoon line drawings depicting the same words. We are also committed to investigating how animation can improve an individual's ability to comprehend and produce symbol sequences. Finally, the AACCT Lab partners with Dr. Diane Ogiela's research to investigate how animated stories impact narrative outcome measures in children with and without language disorders.
Personal Interests: International Therapy (Belize), skiing, surfing, theme parking ("No, no I don't want to build a snowman."), traveling (Germany here I come!), IPA is more than just phonetics, and Tough Mudder®