Bachelor of Science in Dietetics
Our Mission
Educate individuals through didactic and practical experiences in food and nutrition
Develop visionary and competent graduates who will be prepared for supervised practice, leading to eligibility for the CDR credentialing exam to become a registered dietitian nutritionist
Effective January 1, 2024, the Commission on Dietetic Registration (CDR) will require a minimum of a master's degree to be eligible to take the credentialing exam to become a registered dietitian nutritionist.
To be approved for registration examination eligibility with a bachelor's degree, an individual must meet all eligibility requirements and be submitted into CDR's Registration Eligibility Processing System (REPS) before 12:00 midnight Central Time, December 31, 2023.
For more information about this requirement visit CDR's website: https://www.cdrnet.org/graduatedegree
In addition, CDR requires that individuals complete coursework and supervised practice in program(s) accredited by the Accreditation Council for Education in Nutrition and Dietetics (ACEND)
Graduates who successfully complete the ACEND-accredited DPD at ISU are eligible to apply to an ACEND-accredited supervised practice program.
In most states, graduates also must obtain licensure or certification to practice. Find out more information about state licensure requirements
For more information about educational pathways to become an RDN
ISU's BS in Dietetics is a didactic program in dietetics or DPD. The DPD program has been accredited by ACEND® to prepare students for a position as a registered dietitian nutritionist (RDN). After completing this four-year degree, students must also complete a dietetic internship and take a national registration exam before becoming an RDN.
The ISU DPD is planned for completion in 8 semesters or 4 academic years with a minimum of 120 credit hours:
Years 1 and 2: You'll take prerequisite courses along with classes to meet the ISU general education requirements
Years 3 and 4: You'll focus on the professional courses of the dietetics program
Students must apply to the professional portion of the program
Applications for a "seat" in the professional section of the program are reviewed every spring
Seats are awarded for fall semester of the final academic year (i.e. senior year)
Transfer Students Welcome
Applications from transfer students from other colleges and universities are also considered for acceptance into the professional section of the DPD. Transfer students must have completed prerequisites and have a GPA of 3.0 or higher (on a 4.0 scale) and no course with a grade of C- or lower.
Interested?
Schedule a meeting with DPD Director, Dr. Allisha Weeden, RDN, LD, to learn more about the profession, program requirements, and DPD course completion plan.
ISU Preps Students to be Competitive Dietetic Internship Applicants

Goal 1
Program graduates will perform proficiently in a dietetic supervised practice program in preparation to be a competent entry-level dietitian nutritionist.

Goal 2


Program graduates will promote leadership and service to enrich the graduate's professional career.




Objectives

At least 80% of program students complete program/degree requirements within 3 years (150% of program length).
At least 70% of program graduates apply for admission to a supervised practice program prior to or within 12 months of graduation.
Of program graduates who apply to a supervised practice program, at least 60% are admitted within 12 months of graduation.
The program's one-year pass rate (graduates who pass the registration exam within one year of first attempt) on the CDR credentialing exam for dietitian nutritionists is at least 80%.
At least 70% of responding graduates will report an aggregate score of 4 or higher out of 5 indicating strong preparation that the DPD program prepared them for their supervised practice experience.
At least 70% of graduates from this program will receive an aggregate score of 4 or higher out of 5 indicating strong preparation on their knowledge and skill of dietetics from supervised practice program directors.

Objective

At least 50% of graduates will be active members of professional organizations, hold a leadership position and/or participate in service opportunities related to the field within 24 months of graduation.

Program outcomes data
are available upon request,
email allishaweeden@isu.edu
DPD Plan and Schedule
The DPD Degree Plan 2022-2023 is a helpful planning and tracking tool for dietetic majors
Students should meet with their advisor at least once every semester to ensure correct scheduling of course work
Students electing the dietetics major must fulfill the university general education requirements for a BS degree plus the required dietetic courses and additional electives to total 120 credits
Please pay very careful attention to the prerequisite courses required as well as other specific courses required to fulfill the university general requirements
NTD prefix courses must be taken in the sequence shown unless approved by your advisor
The figures quoted below are estimates of program expenses as of Fall Semester 2022:
Actual cost may be more or less than estimates
Housing and personal living expenses not included as these often vary considerably between individuals
Transportation to clinical facilities is the responsibility of the student (costs vary)
You may also want to check out information on financial aid and scholarships
Estimated Costs Associated with the DPD

ITEM

FEE

Application fee

$25

Health insurance

suggested

Lab coat (optional)

~$50 per coat

Books and supplies

$600-$900/year

Lab fees

$75/semester/lab course

Malpractice insurance

$5.00 per semester

Background check

~$50.00 one time

Academy student membership

$58 /year

Health screening and immunizations

Varies by health care provider

*ISU tuition and fees are subject to change by the Idaho State Board of Education.
The ISU DPD follows the ISU academic calendar for class dates and times, final schedules, course registration schedules, vacations and holidays.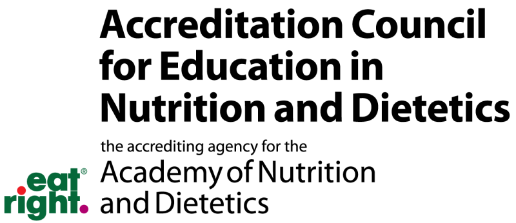 Idaho State University's
Didactic Program in Dietetics is accredited by the
Accreditation Council for Education and Dietetics of the
Academy of Nutrition and Dietetics
120 South Riverside Plaza, Suite 2190
Chicago, IL 60606-6995, (312) 899-0040 ext 5400
http://www.eatright.org