Idaho State Football Clear Bag Requirement
HOLT ARENA
For the enhanced safety and security of the Idaho State University community, clear bags are required at ISU home football games.

Idaho State will limit the size and type of bags and other personal items that attendees may bring into Holt Arena. Guests are limited to one approved clear bag each, plus a small clutch purse for privacy. All bags, purses, and items entering the venue are subject to security screening. If you do not need an item for the event, please consider leaving it at home or in your vehicle.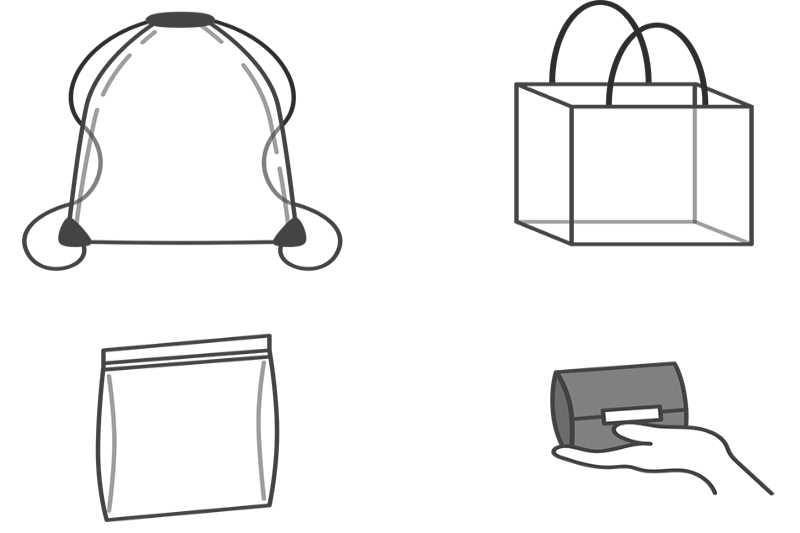 Allowable Personal Items

You may carry your everyday personal items such as keys, wallet, phone, makeup, etc. in your pockets if you choose not to use a clear bag or clutch purse. The key is to not conceal items inside carrying cases, prohibited bags, or bulky containers. Other allowed personal items include:
Small cameras or binoculars outside of cases carried on a strap around the neck or shoulder or in hands or pockets
Blankets and seat cushions no wider than 18" without pockets, zippers, or compartments
Diaper bags, umbrella strollers, and strap-on baby carriers with an infant present
Service animals and medical bags and medically necessary items such as oxygen tanks or generators, diabetes kits, allergy pens, etc.
Prohibited Items

The items listed below are prohibited at Idaho State events and must be returned to the owner's vehicle or discarded prior to entry.
Outside food or drinks
Soft or hard-sided coolers or ice chests
Large or oversized strollers (umbrella strollers are allowed)
Bicycles, scooters, skateboards, roller skates, skate shoes, etc.
Throwing toys such as footballs, baseballs, Frisbees, inflatable balls, etc.
Seat cushions larger than 18" wide or with any type of pouch, pocket, or compartment
Pets or other animals (except service animals)
Selfie sticks, tripods, monopods
Oversized hats or large golf umbrellas (small retractable umbrellas are allowed)
Weapons of any kind including those carried with a permit
Any other item deemed to pose a safety risk by security personnel
Clear bags are available for purchase at the University Bookstore. The clear bag requirement at Holt Arena is effective August 23, 2021.