'Metabolism of many rivers' topic of Minshall Lecture Jan. 25 at ISU
January 12, 2018
POCATELLO – One of the world's leading experts in stream ecology, University of Montana Professor Robert O. Hall, will deliver the free public lecture "Metabolism of many rivers" as part of the Idaho State University G.W. Minshall Lecture Series Lecture at 4 p.m. Jan. 25 at Idaho State University.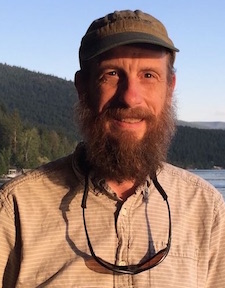 The ISU Department of Biological Sciences sponsors this annual lecture, which will be held in ISU Lecture Center 10, which is Building #67 on ISU maps.
Hall, an expert in the study of biological, chemical and physical features of lakes and other bodies of fresh water, is a professor of limnology at the Flathead Lake Biological Station of the University of Montana. Hall has done extensive research on rivers throughout the country, including those in Idaho, Wyoming, Montana and Utah.
"Just as a physiologist or medical doctor may speak of the metabolism of individual organisms, ecologists can measure and analyze the metabolic characteristics of entire ecosystems, including inputs, growth of organisms, respiration and outputs," said Colden Baxter, ISU biology professor and director of the ISU Stream Ecology Center. Baxter said. "This is one of Dr. Hall's specialties. We're excited to hear from him, and pleased to host him for this special lecture."
Hall started at the Flathead Lake Biological Station in 2017. Prior to that, he was a professor at University of Wyoming for 19 years. Since graduate school at University of Georgia he has been interested in stream carbon cycling and food webs, but with a career trajectory of studying ever larger rivers. His current work links geomorphology to stream metabolism and nitrogen cycling, statistical analyses of river metabolism, isotope tracers, and dissolved organic carbon dynamics in streams.