ISU Professor Shawn Bearden seeks support for World Marathon Challenge to fight stigma of depression; 7 runs, 7 continents, in 7 Days
March 30, 2017
POCATELLO – To raise awareness and help end the stigma of depression, Idaho State University Professor Shawn Bearden plans to run seven marathons in seven consecutive days on all of the Earth's seven continents.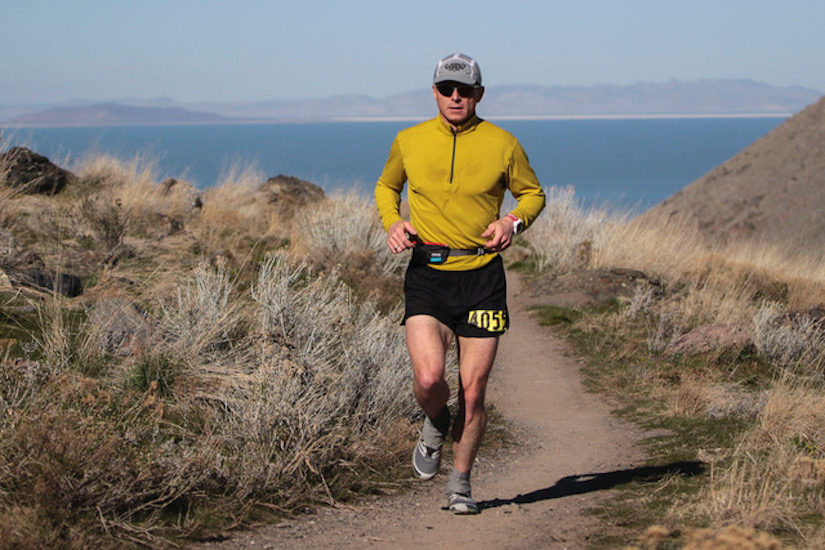 He's asking for support in this effort that he'll undertake in January 2018 as part of the World Marathon Challenge, which has been held annually since 2015.
"The adventure begins with a marathon in Antarctica and finishes in Sydney, Australia less than 168 hours later," said Bearden, who is an exercise physiologist in ISU's Department of Biological Sciences. "It is an epic physical and psychological challenge; only the toughest runners from around the world have completed it."
Between the two 26.2-mile runs listed above, he is scheduled to run marathons in Punta Arenas, Chile, South America; Miami, North America; Madrid, Spain, Europe; Marrakech, Morocco, Africa; and Dubai, United Arab Emirates, Asia. These locations are subject to change but will be finalized this spring.
"I think the cold of Antarctica and heat of Dubai will be challenging," Bearden said. "But, the biggest challenge will be the constant time changes and managing sleep and rest between runs"
Bearden, who has a doctorate in exercise physiology, has been an athlete his entire life. He is the host of the podcast "Science of Ultra" where he interviews the world's leading scientists, coaches, and athletes on all topics relevant to ultra-marathon training and racing. He is an avid trail runner who generally logs 70 to 100 miles per week. He's completed 10 ultra-marathons, placing first in one and second in two, and he plans to run five ultra-marathons in 2017. He has participated in a variety of other races.
"Hydration, nutrition and mindset are huge components of being successful in this sport. Those are key facets of my training as well," he said.
His goal of completing the World Marathon Challenge is less important than his reason for running it, which is to help people deal with depression. Bearden has suffered from depression most of his life and wants to help others come forward, beyond the stigma that causes them to hide their own depression, to tell someone and seek help. The message he hopes to spread on this adventure is that "you can find joy in life. Depression is nothing to be ashamed of. Tell someone and seek help."
"The message has to be clearer, stronger and louder that depression is not to be hidden, marginalized or stigmatized," Bearden said. "It's okay to have depression, it's okay to tell someone and its okay to ask for help. Having depression doesn't mean you are damaged or weak. Telling someone may be the hardest thing a person has ever done, that was true for me; speaking up is a sign of strength."
Bearden has established a partnership to run as an ambassador for iFred, the International Foundation for Research and Education on Depression. It's website address is iFred.org. One of the biggest challenges Bearden faces before he hits the starting line is to raise enough funds for the trip. It will cost about $38,000 to participate in the World Marathon Challenge. While raising money for the trip costs, a portion of the funds raised go to the charity iFred. Once costs and fees are covered, all of the additional funds raised will go to iFred.org.
Those interested in supporting Bearden's effort can visit his support page at GoFundMe.com/worldmarathons.
"It's only through donations that I'll be able to run this event and carry my message about depression to help others," Bearden said.
For more information about the World Marathon Challenge, visit www.worldmarathonchallenge.com.