Idaho State University Department of Art to host visiting artist Lily Lee Nov. 11 and 28
November 8, 2016
POCATELLO – Idaho State University's Department of Art will host visiting artist Lily Lee on Nov. 11 and 28 for an artist talk and fiber netting workshop.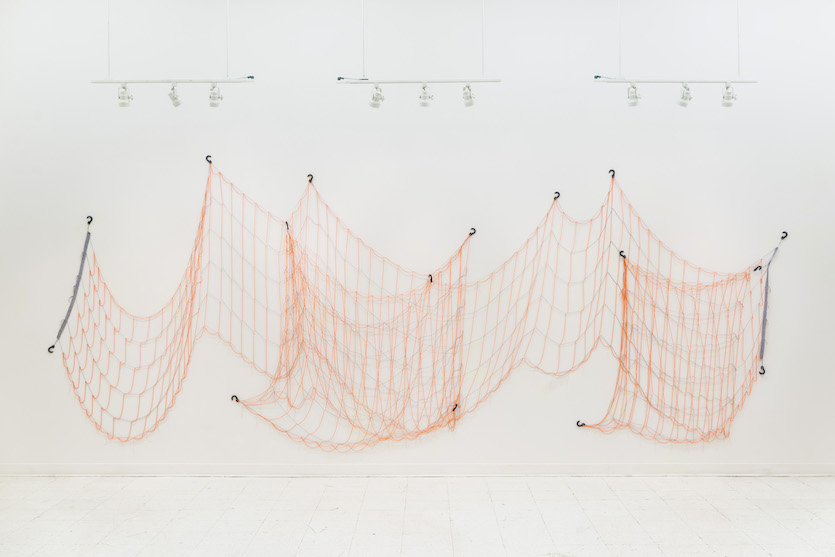 Lee's trip is funded through a grant from the F.M., Anne G., and Beverly B. Bistline Foundation.
On Nov. 11, Lee will have an artist talk at the opening of her exhibit "Securement" in the Transition Gallery at the Pond Student Union. The opening will be from 5 to 7 p.m., with Lee's artist talk at 6 p.m.
On Nov. 28, Lee will return to ISU and give a netting workshop from 1 to 4 p.m. in the Fine Arts Building. The netting workshop has limited space and a deposit/materials fee of $10 per participant. Contact Naomi Adams at adamnaom@isu.edu or 282-3527 to register.
Lee is originally from Pullman, Washington, and earned a Bachelor of Fine Arts degree in fibers, a bachelor's degree in American Indian studies and a minor in anthropology from the University of Washington. Lee also holds a Master of Fine Arts degree in sculpture from the University of Oregon. She is currently an assistant professor of sculpture at Boise State University. Lee's work has been exhibited in the Ukraine, Portugal, Hungary and throughout the United States.
Both events are open to the public. For more information on Lee's events, contact Naomi Adams at adamnaom@isu.edu or 282-3527.