White Hat Hackers at Idaho State University Safeguarding Future Nuclear Reactor AI Systems from Cyberattacks
June 5, 2023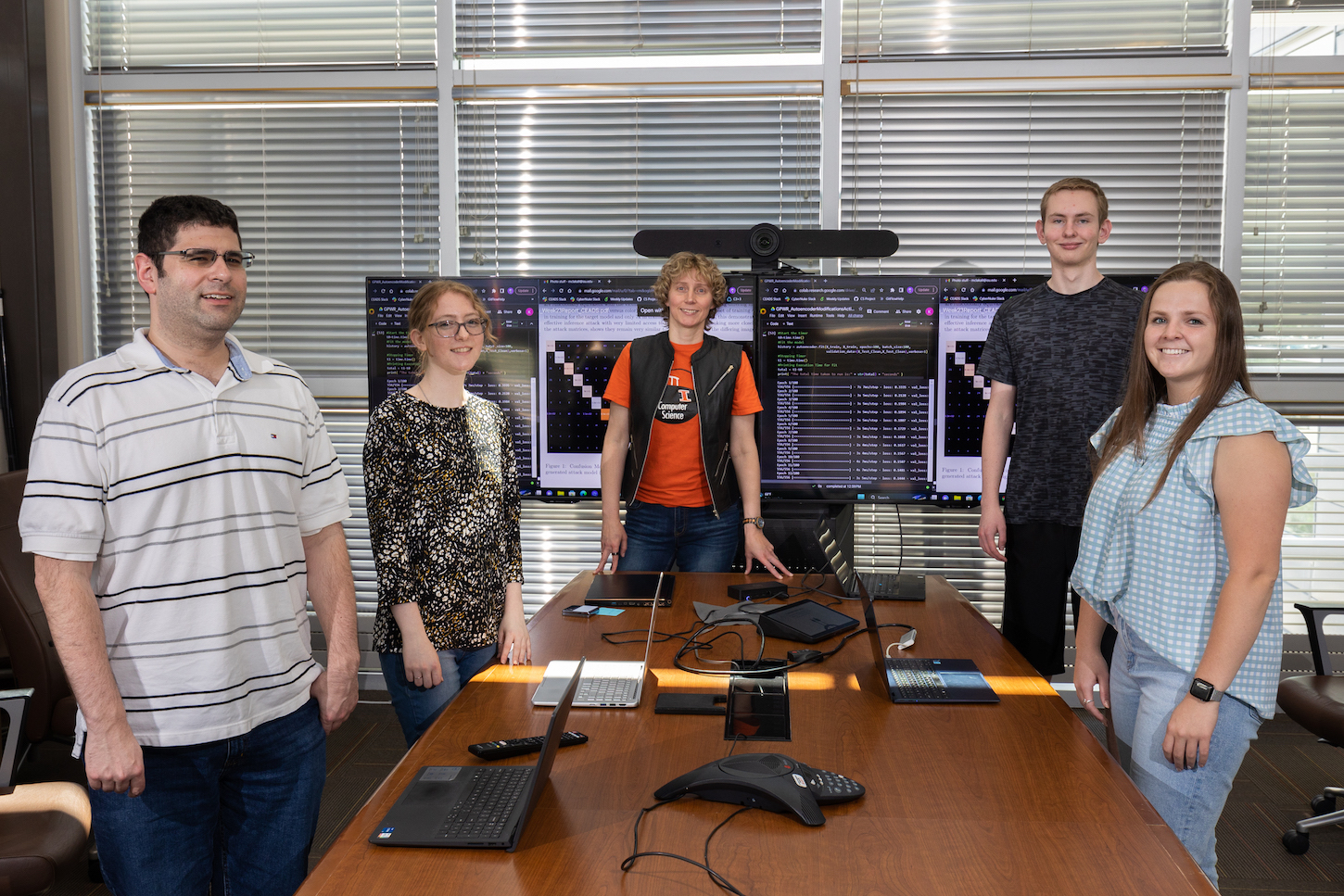 Helping to secure the automated systems that will operate the nuclear reactors of the future is falling on the shoulders of a group of white hat hackers at Idaho State University.
Recently, Leslie Kerby, associate professor of computer science, and researchers working in Kerby's Computational Engineering and Data Science Lab are working to poke digital holes in the artificial intelligence systems being tested for their ability to run advanced and small modular reactors autonomously.
"Data is the key to any artificial intelligence system regardless of what it is being used for because these systems work by learning patterns and trends within data," explains Pedro "Pepo" Mena, a post-doctoral researcher working in Kerby's lab. "How they learn is possibly the biggest reason artificial intelligence systems can be vulnerable to a cyberattack. By manipulating the data being used by the system, a bad actor can affect the system's output and, by extension, affect the decisions the system makes. Just as we try to protect our personal data, data scientists must take steps to protect the information these systems use to avoid having them compromised."
Working out of their Idaho Falls-based lab, Kerby and her prod the AI from three angles: inference attacks, adversarial reprogramming, and trojan attacks. Starting with the inference attack, they reverse engineer the system and get an idea of what they're working with. From there, they can corrupt its data, forcing the system to "think" differently and perform actions for events that aren't happening in reality. The last way they test the system is through a trojan attack. The team will replace the system with a version that looks and behaves mostly like the correct version but has a few changes to the code that lead to disastrous consequences.
"Artificial intelligence systems are being implemented in many fields, often without fully understanding the security risks they may bring," said Kerby. "Many AI systems are a black box system which means they produce an output but don't reveal how they work. You can trick these systems into providing incorrect outputs by making small changes to data the system is using."
"When I came to ISU, I had no idea what was in store for me," said Kallie McLaren, a senior from Idaho Falls, Idaho. "I've always known AI to be a very interesting and growing field, but I have never really thought of the potential risks to AI or thought about doing research for autonomous nuclear reactors before this project. This project has been very enlightening to advances in the real world and it is fascinating to see how little changes in data can make a big change in AI systems. It is exciting to be a part of one of the fastest growing fields, and I have loved being a part of this research team."
The team from Idaho State is also collaborating with researchers at Idaho National Laboratory and Georgia Tech. The research at Idaho State is being funded by nearly $250,000 from Idaho National Laboratory and the U.S. Department of Energy's Office of Nuclear Energy.
"When we're done with this project, our team should be able to demonstrate the security risks facing these systems and provide some best practices to help deploy more secure artificial intelligence systems, particularly in the nuclear engineering field," said Kerby. "On a personal level, the students working on this project will learn valuable skills and make connections with industry leaders that will positively impact their careers."
"I didn't know what I wanted to study when I came to ISU, but I knew I wanted to do something in a STEM field," said Eric Hill, a senior majoring in mechanical engineering with a minor in computer science from Idaho Falls. "I chose mechanical engineering as my major, but I also took several other classes that piqued my interest, including several computer science classes from Dr. Kerby. That's how I got involved in this research group, and working on this project has been an excellent opportunity for me to learn more about the computer science and AI fields. It's solidified my interest in continuing this type of research, and I'm honored and grateful to be able to work on this project."
For more information on Idaho State University's Department of Computer Science, visit isu.edu/cs.
Prospective students can schedule a campus tour at isu.edu/visit.
---
Categories: