Students Collaborate to Provide Free Physical Therapy Services to Those in Need
December 15, 2022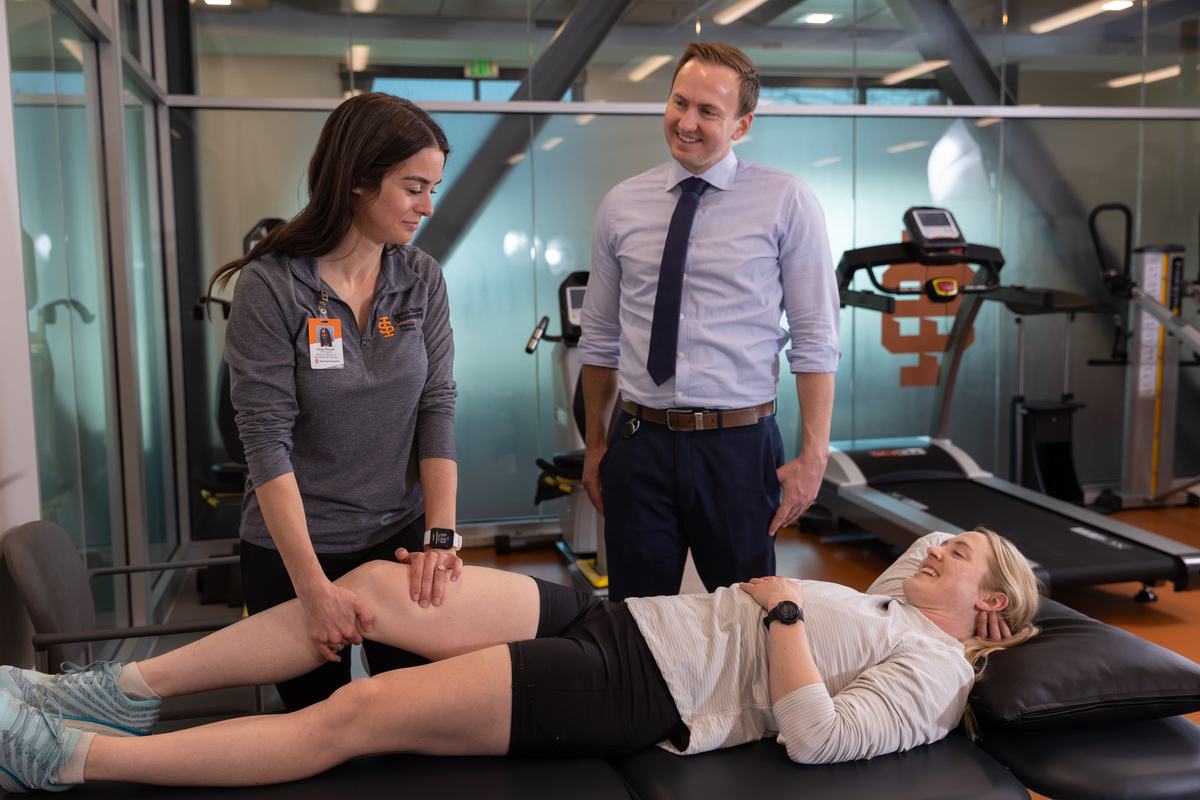 Students in Idaho State University's physical therapy program are now offering free physical therapy services for individuals at or below 200% of the Idaho poverty line.
Eligible individuals can receive comprehensive screening, evaluation, and treatment at no charge for a wide variety of injuries and conditions including, but not limited to: joint pain, muscle strains, sports injuries, range of motion and strength limitations, and balance impairments.
Student Physical Therapist Dillon Crockett spearheaded the clinic's development, and received an annual community service award from the Kasiska Division of Health Sciences earlier this year for his efforts. He says it was a group effort that led to the creation of the clinics.
"We saw the need both in the Treasure Valley and in Pocatello and wanted to do something to help," he said. "The students, faculty and staff of Idaho State are all involved in bringing these clinics to reality for those who need them and I'm proud to be part of it."
Crockett worked with University of Utah's pro bono PT clinic to start the clinics here in Idaho, including writing a mission and vision statement, bylaws and marketing plans. Though Crocket graduated in May with a Doctor of Physical Therapy degree, his fellow students are still operating the clinics in both locations.
Michael Clarke, assistant professor and director of the Meridian based PT clinic says there is only one pro bono therapy clinic in Pocatello, and none in Meridian, so there is definitely an opportunity to provide care for citizens in underserved populations.
"Licensed physical therapists from the community are volunteering as supervisors for the students who are providing PT services to clients, and some of them are ISU alumni" Clarke said. "There has been so much demand from these volunteers who want to help that we've had to reorganize the way we were scheduling."
For eligibility requirements and clinic hours, visit https://www.isu.edu/pt/clinics/probono/.
---
Categories: