Ronda and Pete Black Name the Alumni Director's Office at the ICCU Bengal Alumni Center
March 20, 2023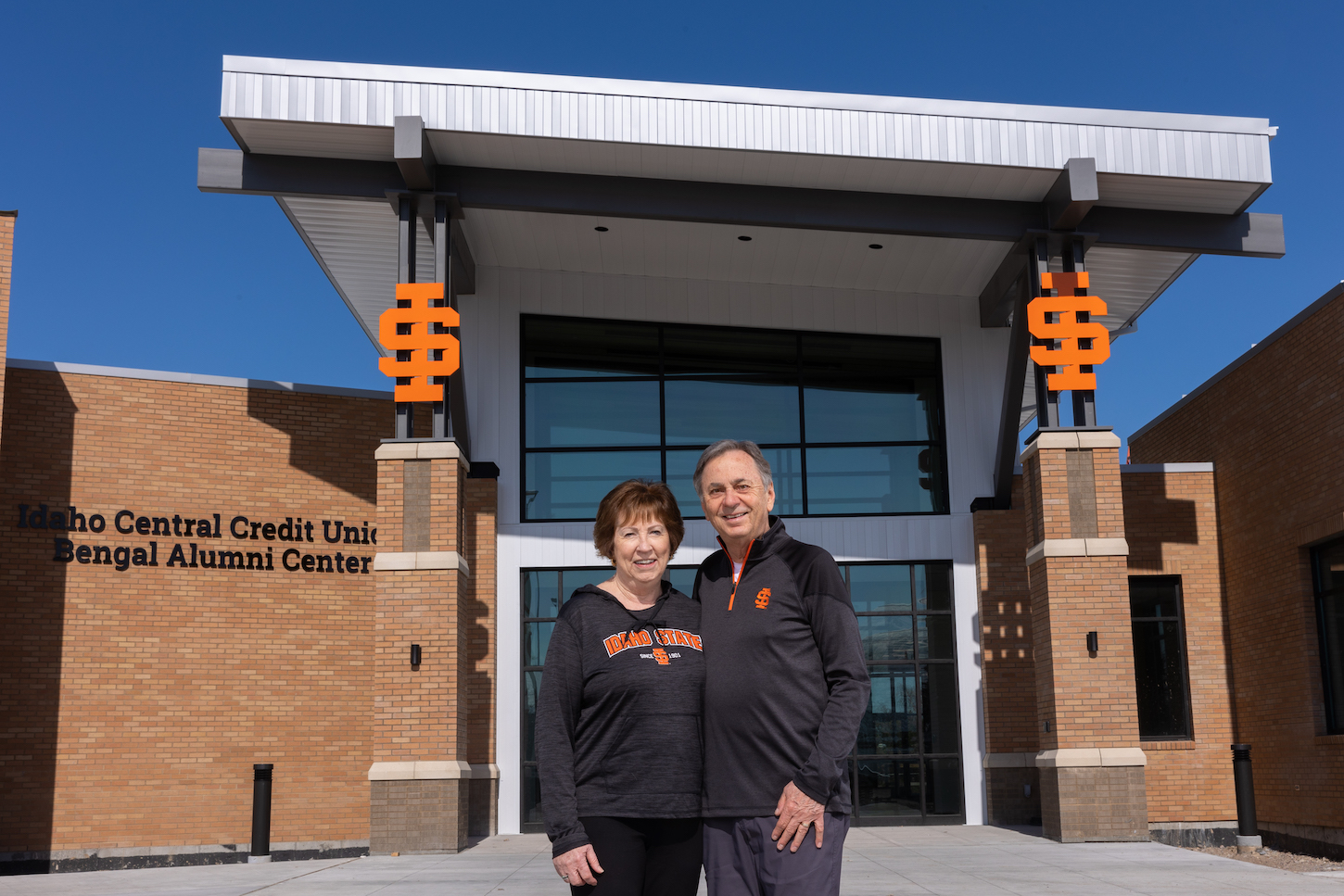 Idaho State University is proud to announce the naming of the Alumni Director Office in the Idaho Central Credit Union Bengal Alumni Center by long-time supporters, Ronda and Pete Black. The Ronda and Pete Black Alumni Director's Office will be a proud symbol of the lifelong dedication of passionate advocates of education and the Bengal community. Visitors to the office will be reminded of the Blacks' legacy, fostering a sense of inspiration in the next generation of Bengal alumni leaders.
With a long history of service to the ISU Alumni Association, the Blacks were instrumental in the development of the alumni center project for the past 30 years. Ronda served as the president of the ISU Alumni Association in the late 1980s, and her efforts helped lay the foundation for the ICCU Bengal Alumni Center and its mission to support and engage Bengal alumni, donors, students, and friends.
"We are honored to have Ronda and Pete Black's name associated with the new center," said Ryan Sargent, executive director of the Alumni Association. "Their generosity in naming the Alumni Director's Office is a testament to their love for Idaho State University, its mission and its alumni."
As retired educators from Pocatello/Chubbuck School District 25, Pete and Ronda Black continue to give back to their community through their active involvement in the Southeast Idaho Retired Educators Association, where Ronda currently serves as president.
The ICCU Bengal Alumni Center will open its doors this spring, thanks to the generosity of supporters like Ronda and Pete Black. Make a lasting impact and show your support for the Bengal community by considering one of the naming opportunities within the ICCU Bengal Alumni Center. Discover how you can leave your legacy by visiting isu.edu/alumnicenter or by contacting Ryan Sargent at (208) 282-3755 for more information.
---
Categories: