Mary Spatafore Named February CPI Intern of the Month
February 27, 2023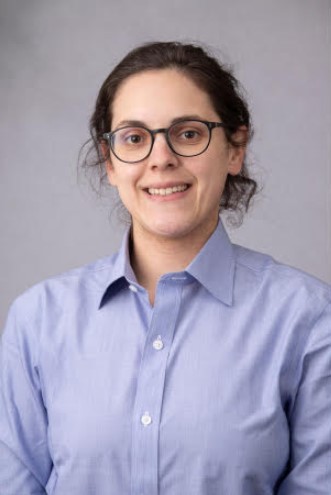 Mary Spatafore, a doctoral Pharmacy student who holds a CPI internship at Mat Su Regional Medical Center in Palmer, Alaska, has been named February 2023 CPI Student of the month.
Spatafore works with an opioid stewardship team where she reviews opioid prescribing data, assesses trends, and provides recommendations for decreasing opioid utilization and optimizing pain management using multimodal methods.
"This experience provided great exposure to hospital stewardships and the work that can be done to make changes for the better," Spatafore said. "I have been impressed by the common goals of the group and the true desire to improve practices."
Spatafore's internship experience has helped her grow professionally while challenging her to further her knowledge. Her work has also positively impacted the local communities.
"Mary goes above and beyond in her research to optimize data collection strategies and educate health care professionals in our community," said Megan Penner, Clinical Assistant Professor at Idaho State University College of Pharmacy and Spatafore's supervisor. "Her dedication to our rural population is phenomenal."
Spatafore will graduate in May 2025. After graduation, she hopes to find a job where she can combine pharmacy and public health. In her spare time, Spatafore enjoys spending time with her wife and their three dogs.
---
Categories: