Japan Night Returns April 1
March 22, 2023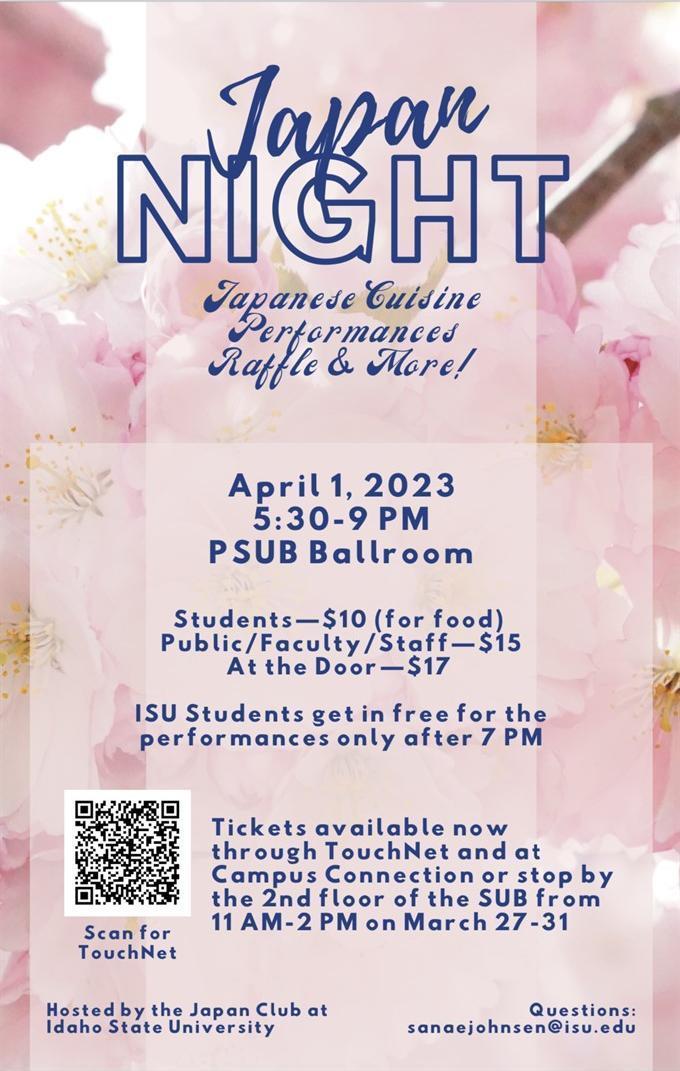 Idaho State University's Japan Club will host its annual Japan Night on April 1 in the Pond Student Union Ballroom.
Japan Night will celebrate and recognize Japanese culture with traditional cuisine and performances. Guests will enjoy Japanese foods, entertainment, music, dance, martial arts, Taiko drumming and much more. There will be a silent auction, and raffle tickets and Japanese items available for purchase. Doors will open at 5:30 p.m.
This event is open to the public. The cost is $10 for students, $15 for employees and the public. Tickets are available for purchase at the Campus Connection desk in the Pond Student Union, or at the Pond Student Union second floor lobby from 11 a.m. to 1 p.m. March 27-31. Tickets can also be purchased at the door for $17.
For more information on Japan Night, contact Senae Johnson at senaejohnson@isu.edu.
---
Categories: