ISU Scientist's Research Helping Determine if Earth has Entered New Geological Time Epoch
March 2, 2023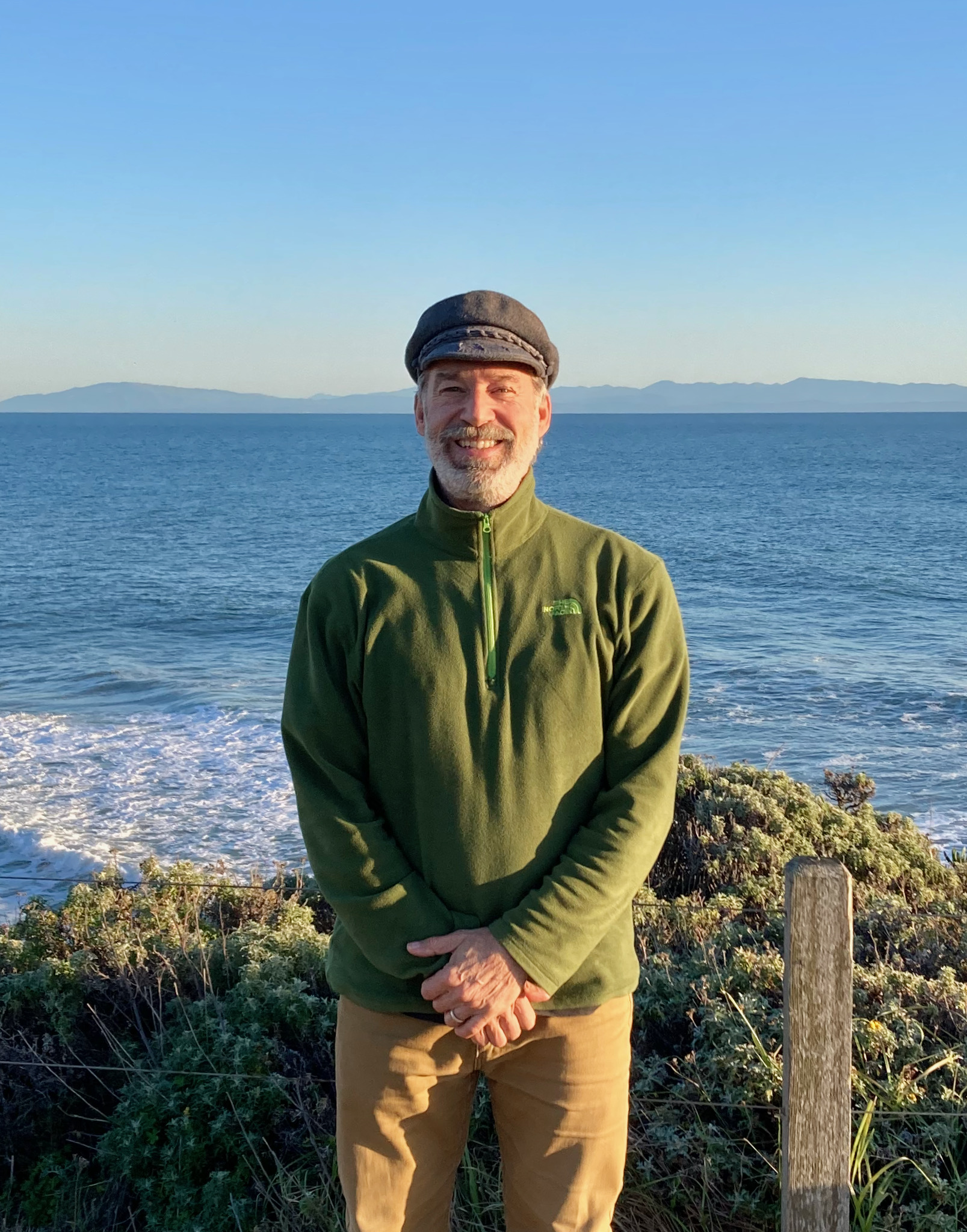 An Idaho State University professor's research is tackling one of the hottest debates in geology: Has human activity changed the planet enough to mark a new geologic time period?
Bruce Finney, professor in the departments of biological sciences and geosciences, and more than 30 other scientists from across the globe have been trying to answer that question by analyzing sediment cores taken from Beppu Bay, Japan. The cove on the eastern side of Kyushu Island has been designated as one of nine candidates to be the so-called "golden spike" site that would help define the boundary of a new geological epoch that would be known as the Anthropocene.
"A golden spike site is the best candidate for a location where the beginning of a marker event is clearly defined and accurately dated," explains Finney. "Markers are things like chemicals, particles, or fossils that can be found at locations around the globe. The sediments in Beppu Bay are a special type that preserves annual layers, like tree rings, and happen when there's no oxygen in the deeper ocean waters. The lack of oxygen also allows for some types of fossils, like fish scales, to be preserved. It's rare to find scales because they usually dissolve away."
Defining when one epoch ends and another begins isn't as simple as looking at changes in fossils and sediments. Whether the Anthropocene meets the criteria to be named a formal epoch is fiercely debated amongst scientists in the field, and this is the first effort to see if it will be adopted by the International Union of Geological Sciences, the group that's responsible for naming and defining geologic epochs. As it stands officially, we're in Holocene, which started just after the last ice age ended about 12,000 years ago.
Unofficially, some scientists say we've recently entered a new geologic time, the Anthropocene. The debate gets even more nuanced with some researchers saying it should start at the Industrial Revolution in the 1800s. Others say testing the first atomic bomb in 1945 marks the beginning. Another group thinks it's no epoch at all and should be classified as a geologic event, and on it goes.
"Within this are questions about if we should use human-made markers to define a geologic time period," said Finney. "Another side is that the Anthropocene is so young it lacks the perspective of other formally defined geologic time periods that cover a lot of time after the event started. A further issue is that, unlike most of the other 70-plus golden spike sites that define the many geologic time periods, the nine candidates in the running to mark the start of the Anthropocene are not exposed on land. To see them, you have to do things like take cores from spots in the ocean, lakes, glaciers, peat bogs, or coral reefs."
Back to Finney's research at the Center for Archaeology, Materials, and Applied Spectroscopy's Stable Isotope Laboratory on ISU's Pocatello campus. Using the cores they took from Beppu Bay, Finney, his students, and Million Hailemichael, lab manager, did a chemical analysis of the fish scales, trying to spot changes in their composition over time. Looking at this data as part of over 90 different indicators helped researchers to define the boundary between the Holocene and Anthropocene.
"Working in Bruce's lab was always a challenge; however, that's what made it my favorite," said Amanda Smolinski, a former student of Finney's who is now a Proton Therapy Service Engineer at the INOVA Schar Cancer Institute in Falls Church, Virginia. "For this particular study, I had to carefully transfer the scales into specific tins which corresponded to the layers of the sediment from which they had come. Avoiding cross-contamination or external contamination is essential, making precise technique a must."
The project has also allowed Finney to keep in contact with the Beppu Bay research's principal investigator, Michinobu Kuwae, associate professor at Ehime University, in Japan. Kuwae was a Visiting Research Professor at Idaho State back in 2011, and some of the early steps in the research into Beppu Bay were taken while he was visiting ISU.
"Michinobu has been fun to work with because he is very excited and motivated to do research on how ocean ecosystems respond to climate change, which is how he found this site," Finney said. "I appreciate that he worked very hard to assemble a large team to do all the specialized analyses that are part of the research."
"Bruce and I met through stable isotope studies, and he has been a wonderful friend and collaborator," said Kuwae. "It has been a pleasure to continue our exciting collaborations from my time at Idaho State University to the present."
"Our study of Beppu Bay has been comprehensive in that it showed the substantial recent changes over a long-term perspective," Finney said. "It is also helpful because these changes can be accurately dated by counting back the annual layers and because the site occupies a geographic gap which helps show that the changes are found globally. Ocean sites like this are rare, but I suspect there are more out there, and I hope this work inspires other researchers to find more special places like Beppu Bay."
For more information on ISU's Departments of Biological Sciences and Geosciences, visit isu.edu/biology and isu.edu/geosciences.
Prospective students can schedule a campus tour at isu.edu/visit.
---
Categories: