ISU College of Education Extends Paraprofessional to Certified Teacher (PaCT) Program Across East Idaho
July 24, 2023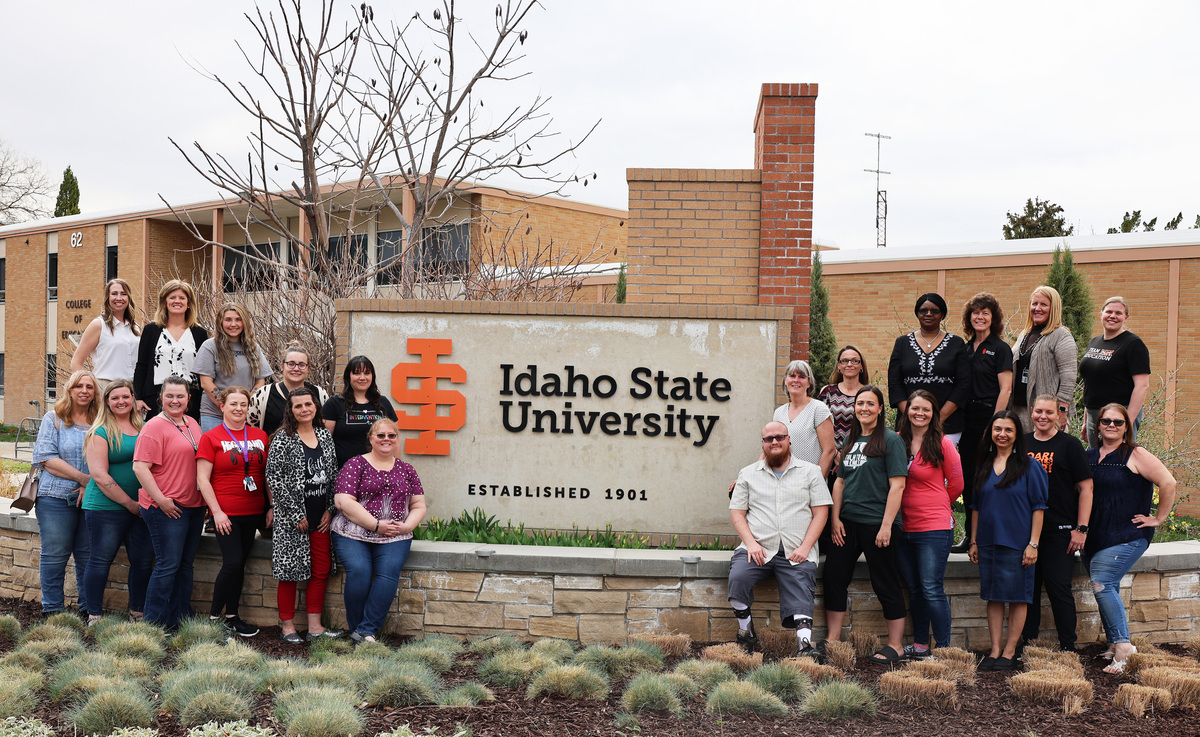 After a successful first year, an Idaho State University program designed to help education paraprofessionals become certified teachers is expanding to include paraprofessionals throughout East Idaho.
The Paraprofessional to Certified Teacher (PaCT) program began in 2022 with a cohort of 25 paraprofessionals from Pocatello School District 25. Through the program, Idaho State's College of Education and the school district share the cost of tuition and fees for participants, allowing them to attend college for free.
Based on the success of the first cohort, the PaCT program will expand in fall 2023 to include paraprofessionals from five additional Idaho school districts including Idaho Falls, American Falls, Shoshone-Bannock, Snake River, and Cassia County, in addition to SD25. Eligible paraprofessionals were nominated by their superintendents or principals to participate in the program. The College of Education and participating school districts will share the cost of covering tuition and fees for students.
Dr. Emma Wood, the College of Education's Assistant Dean of Educator Preparation, oversees the PaCT program and its current students. She has received overwhelmingly positive feedback from participants. Many paraprofessionals have been working in classrooms without formal training, and the program empowers them to apply their newfound knowledge and skills immediately.
"Paraprofessionals already have a strong foundation working in schools and with students. They are naturally equipped to be great teachers, and the College of Education is proud to be able to invest in the profession of teaching and provide them with this educational opportunity," said Wood.
A notable strength of the PaCT program is its emphasis on continuous field experience since eligible paraprofessionals are still employed with the school district full time. Enrolled students are able to connect their coursework with what they are experiencing in K-12 classrooms every day. The school districts involved in the PaCT program also benefit from this structure. By supporting their paraprofessionals' participation in the program, they are investing in the professional growth and development of their staff. Upon successful completion of the program, these paraprofessionals can transition into fully certified elementary or special education teachers, filling much-needed positions within the districts.
---
Categories: