Idaho State Professor Co-Authors Paper on Inclusivity on College Campuses
May 8, 2023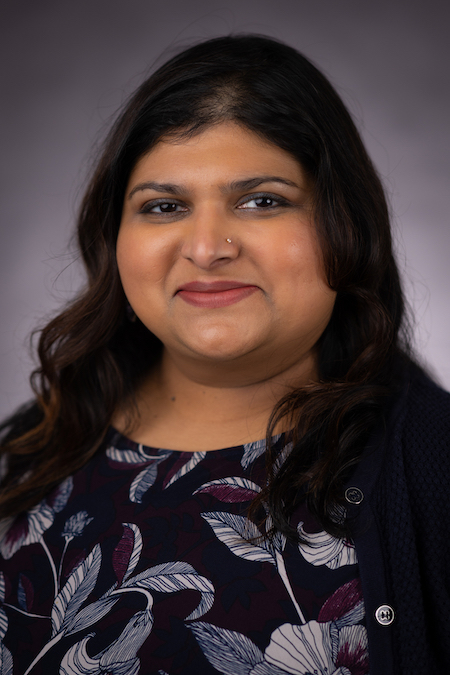 An Idaho State University professor is helping to provide recommendations on how academics can foster a culture of inclusivity on college campuses.
Recently, Devaleena Pradhan, assistant professor in the biological sciences department, helped co-author a paper outlining recommendations for "fostering racial equity in the US academic community." The paper consolidates recommendations by experts at a diversity, equity, and inclusion panel discussion at the Society for Behavioral Neuroendocrinology's 2022 annual meeting and other suggestions by specialists in the field into a single document. Organized by University of Wisconsin-Madison doctoral student Patrick Monari, the panel included Pradhan and women and nonbinary people of color at different stages of their careers.
"Historically, black, indigenous, and people of color have been excluded from academic institutions through inequities and biases in structure and policies," said Pradhan. "Creating inclusive practices for retaining diverse individuals can enhance creativity and foster innovation through incorporating multiple viewpoints and ways of thinking."
Starting at a personal level and working up to the institutional, Pradhan and her colleagues lay out action strategies those working in universities and academic societies can use to "explore how to enact change" and also calls "on fellow academics at all career stages to reflect on how they can leverage their individual power to help achieve the goal of a racially equitable academia."

"Today, academics are more mindful of existing inequities but might feel they can do little to affect their institutional system," Pradhan. "I hope this paper empowers them with approaches they can take to make strides in cultivating inclusive practices in their own academic space."
The paper is set to be published in the June 2023 issue of the journal Hormones and Behavior and is available to read for free under a Creative Commons license.
For more information on Idaho State University's Department of Biological Sciences, visit isu.edu/biology.

---
Categories: