HOSA State Leadership Conference Held at Idaho State University
March 16, 2023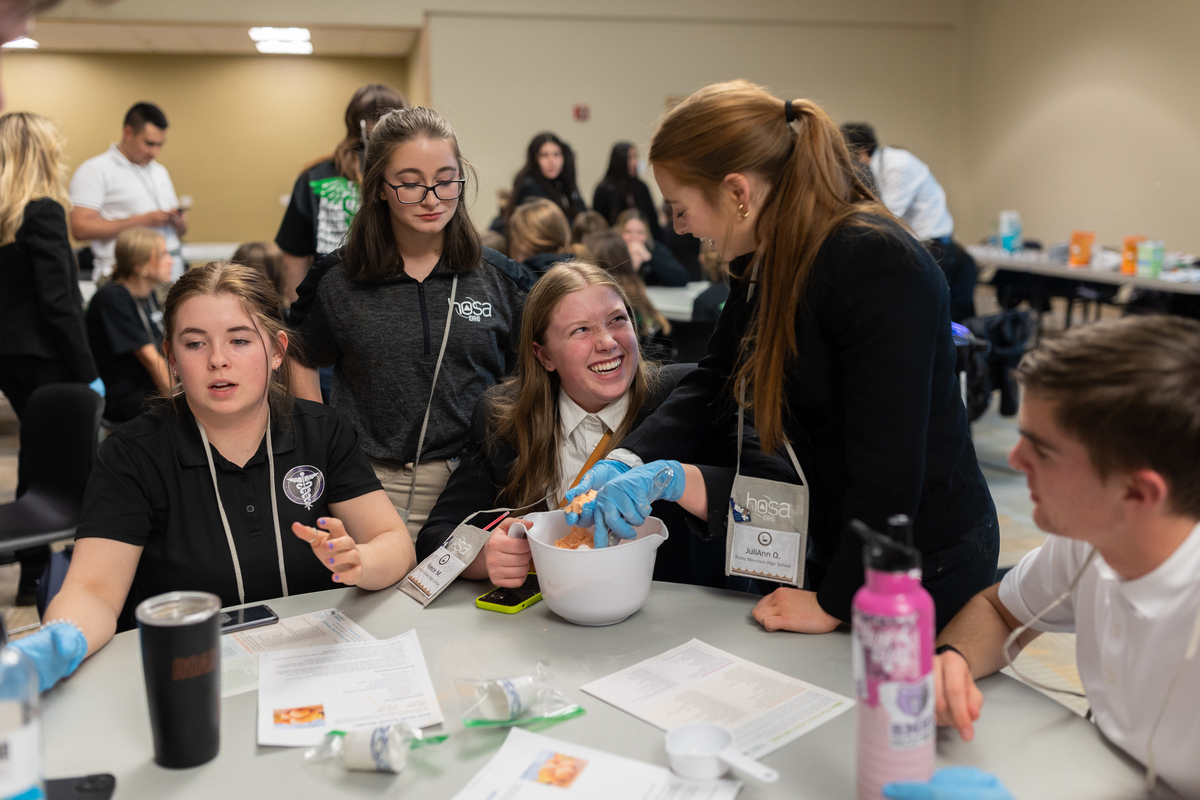 Nearly 800 Idaho high school students were on campus March 8-10 for the annual Idaho HOSA Future Health Professionals State Leadership Conference, attending symposiums and competing in academic health care challenges.
Traditionally, the conference is held in Boise, but organizers opted to bring it to Idaho State University for the first time this year. More than 100 Idaho State University faculty, staff and student volunteers were on-hand for the event.
During the conference, HOSA students participated in 51 different competitive events that were hosted at the Pond Student Union and the Roy F. Christensen building. Events included Conference attendees who earned a top-three-finish in their competitive event qualify for the annual International Leadership Conference (ILC), to be held in Dallas Texas in June.
HOSA is a career technical student organization with the mission of empowering students to become leaders in the global health community through education, collaboration, and experience. Video coverage of the event's closing ceremony is available on YouTube.
---
Categories: