Department of Community and Public Health Professor Named Outstanding Educator by National Rural Health Association
April 13, 2023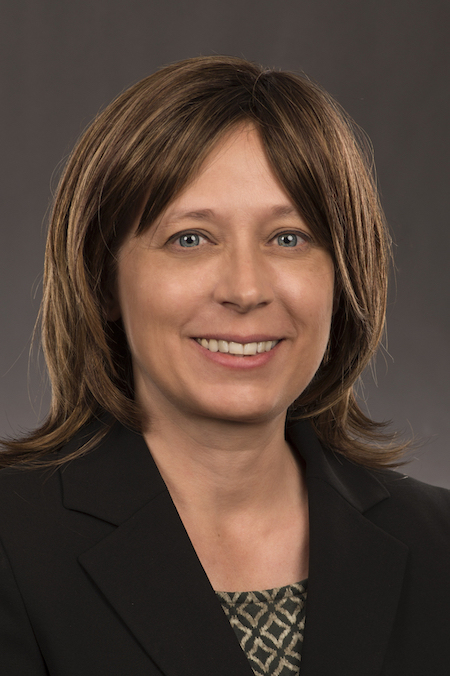 Dr. Diana Schow, director for the Idaho Area Health Education Center and assistant professor for the Department of Community and Public Health at Idaho State University, has been named the Outstanding Educator for 2023 by the National Rural Health Association.
She will receive the award at the NRHA's Annual Rural Health Conference in San Diego in May. Those making the award selections stated that they were so impressed with Schow's work that they could have honored her with either the Outstanding Educator or another award, the Outstanding Researcher.
Summarizing Schow's accomplishments, a portion of her nomination for the award says: "Dr. Diana Schow is both an educator and researcher exemplar for the rural Mountain West, having dedicated her career to rural communities through direct service, administration, teaching, and research for over 20 years. Diana's passion for community health and teamwork led to the establishment of the first regional Southeast Idaho Area Health Education Center in 2017. Last year, she and her team championed the first statewide AHEC Program Office, for which she currently serves as Director. This office has already significantly expanded the reach and impact of health care workforce development efforts throughout the state, provides opportunities for students in health professions to train at ISU while working in rural communities, leads interprofessional and continuing education, recruits high school students from underserved communities into the health professions, and partners with statewide stakeholders."
One of her students said, "Diana has helped guide me towards developing myself and my career goals, she has pushed me to work hard, and she is always there when I need help. I really appreciate the experiences she has shared with me, her passion for this career, and the guidance she has offered. She is someone I look up to and admire." Another student said, "Dr. Schow's passion for research and her students is evident from the first time you meet her. She brings the same level of empathy and insight into all of her interactions whether as a classroom instructor or research collaborator. As my graduate project advisor her guidance, calm demeanor, and endless cheerleading have given me the confidence to take on challenges I have declined in past experiences."
Kristin Van De Griend, Schow's nominator, says Schow has partnered with many organizations across the state including Hispanic agricultural workers, Native American populations, and people across the state living in poverty. During her years of service, she led or co-led 12 local, regional, and international grant awards, authored or co-authored 13 publications, and presented at numerous regional and global conferences. She serves on the Board of Directors for the Idaho Rural Health Association and was recognized as an Idaho Rural Health Hero in November 2022.
"Diana's work in research and education has directly and profoundly impacted access to public health and health care services for countless rural communities," Van De Griend said.
---
Categories: