Anne Fogelsong Named April CPI of the Month
April 12, 2023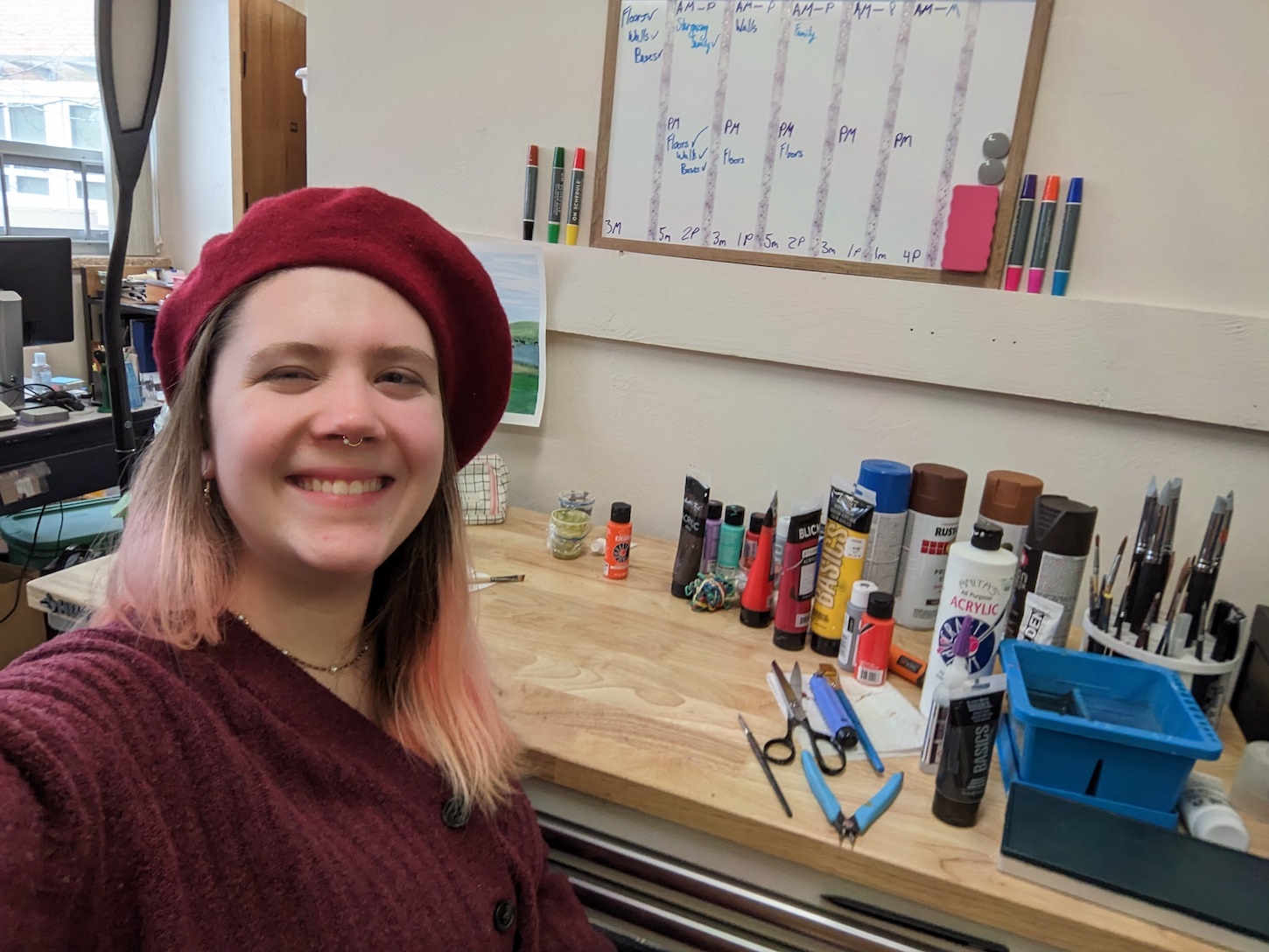 Anne Fogelsong, a freshman art student who currently holds a CPI internship with the Idaho Museum of Natural History, has been named April's CPI of the Month.
During her internship, Fogelsong has spent time painting fossil replicas and miniature artifact replicas and creating visual information graphics for the education department at the IMNH. Fogelsong has also led tours of the museum and assisted in after-school programs in the community.
"A major highlight of my experience has been the connections I've made because of my awesome supervisor, Rob," Fogelsong said. "He connected me with a representative of the Hagerman Fossil Beds National Monument which resulted in another internship with them through the Northwest Youth Corps."
Fogelsong credits the experiences gained through her CPI internship for opening the door to new potential careers.
"This internship has led to a whole new future career path with the Parks Service," Fogelsong said. "I never would've believed I could get there but this internship has led to new connections and opportunities that have made it possible."
Fogelsong has also been able to apply her fine art skills to create exceptional display models used in the IMNH.
"Anne has been hard at work crafting and updating our educational materials for both outreach and display here at the museum. Her most recent triumph is the 3D printed fossil dinosaur skull and neck," said Robert Gay, IMNH Education Specialist and Fogelsong's supervisor. "Her work on this project and others for our department is receiving national acclaim from paleontologists, educators, and modelers, and I couldn't be prouder of her."
Although Fogelsong doesn't plan to graduate until 2026, she is already looking towards her future after college.
"I hope to work full-time for the Parks Service and possibly pursue a graduate degree in Art History," Fogelsong said. "This internship has helped me develop my confidence so much. Before this, I didn't really know how much people like my work, but now I see so much more value in my work and am far more confident in myself."
---
Categories: