November CPI of the Month: Christopher Thomas
November 15, 2023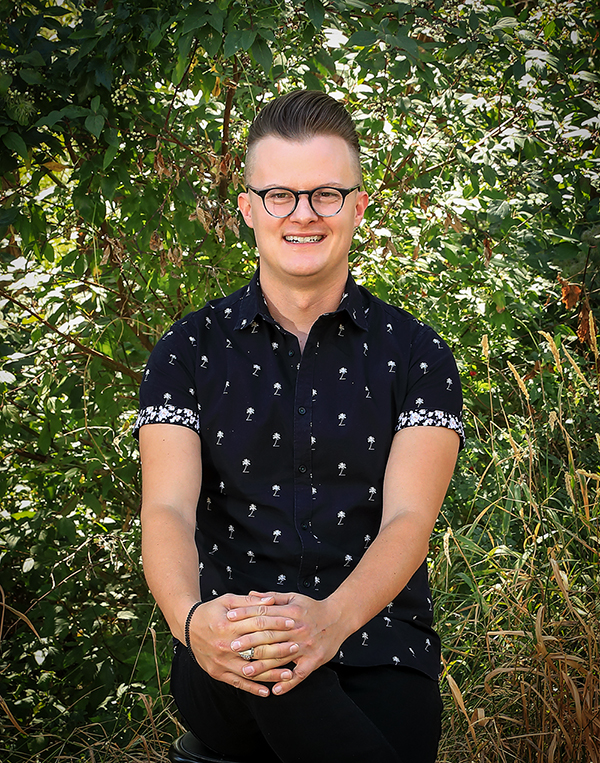 Thomas recently held a Career Path Internship with the Pocatello Unitarian Universalist Fellowship.
Christopher Thomas is a senior pursuing a Bachelors of English from Idaho State University. During his internship with Pocatello Unitarian Universalist Fellowship (PUUF), Thomas was able to update PUUF's handbook as well as their policies and procedures manual by working with a diverse group of individuals and researching similar organizations.

"Christopher's CPI work helped him achieve academic and professional development goals, while fulfilling the needs of a local organization," stated Dawn Lattin, senior lecturer in English and philosophy and Thomas' on-campus CPI supervisor. "His work demonstrates that he can and will succeed in his future career, whether it be working for an organization or freelancing."

While updating the policies and procedures, Thomas conducted numerous interviews of the PUUF board members. By combining topics discussed in these interviews with research, Thomas was able to produce a relevant and useful series of documents that will be used for years to come.
"This internship has helped me develop professional skills in interviewing, document design, and my professional writing," stated Thomas. "Personally, it has given me the confidence to continue and finish my academic studies and gives me hope that I will find my way into the technical writing industry."

Originally from Lewisville, Idaho, Thomas, a self-described "food-motivated" individual, enjoys cooking, food, road trips, good conversation, reading, hiking, and cycling. He will graduate in December 2023.
---
Categories: