ISU Theatre and Dance Receives Grant to Bring Guest Artist to Pocatello
August 24, 2023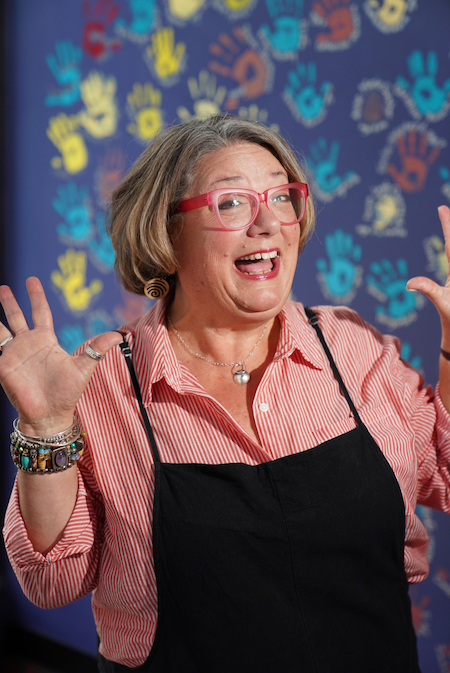 The Idaho State University Theatre and Dance Department has received a grant to bring in guest artist, Octavia Biggs, to create the Stage Direction for the main stage production of Roald Dahl's "The Twits," and to teach workshops at elementary schools to promote theatre in the classroom.
The $10,000 grant was awarded by the F.M., Anne G., and Beverly B. Bistline Foundation in the Idaho Community Foundation.
"Ms. Biggs is passionate about bringing theatre to youthful audiences. She is well-known for directing at Lexington's Children's Theatre, Morehead State University, and Shooting Stars Youth Theatre," said Theatre and Dance Department Chair Tara Young.
Biggs is a lecturer of theatre in Morehead State University's Department of Music, Theatre and Dance, and the director for The Little Company, an educational tour company that prepares college students to perform and teach drama workshops across the state of Kentucky. She has been recognized and received substantial monetary awards from The John F. Kennedy Center for the Performing Arts and Very Special Arts to develop a special needs drama program, fulfilling a desire to build a collaborative partnership with students with disabilities and their educators. In 2020, Biggs was awarded the Innovative Teaching award from The Kennedy Center for her work regarding "student success in the area of pedagogy and theatre arts." In 2021, she was awarded the Appalachian Arts and Entertainment Award for The Best Drama Educator in Appalachia. This award allowed her to offer a senior in high school, in Eastern Kentucky, a full year's scholarship to a community college.
"We love being able to share the arts with the children in our community," Young said, "and this is a wonderful opportunity to do just that."
---
Categories: