Idaho State University Welcomes Largest Incoming Class Since 2014
September 7, 2023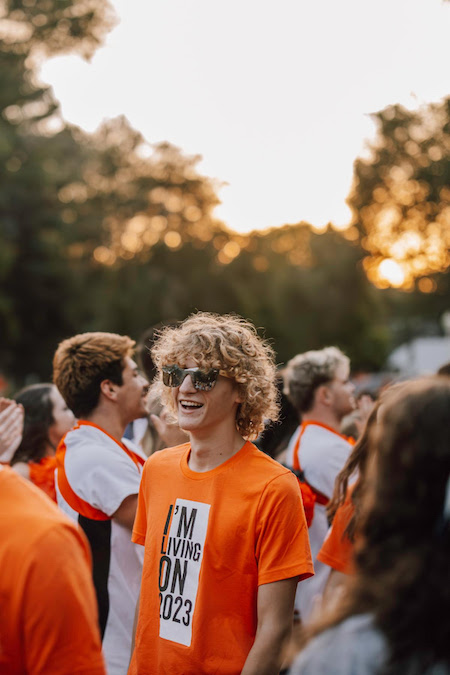 This fall, Idaho State University welcomed its largest incoming class since 2014, with nearly 26 percent more first-time undergraduate students choosing ISU than in Fall 2022.
"These numbers mark a watershed at ISU. They represent the result of intentional strategies implemented over the last few years by the hard work and dedication of our faculty and staff," said President Kevin Satterlee. "But this report is much more than numbers. It's about changing the lives of more students through education."
Tenth-day total undergraduate degree-seeking enrollment for Fall 2023 is 7,257 students, up 6 percent from Fall 2022. Tenth-day numbers show the number of students enrolled on the tenth day of classes— official fall enrollment numbers will be released Oct. 15. New first-time undergraduate students (traditionally called "freshman") enrollment is up 361 students, the largest increase in new first-time students since 2014. The total number of undergraduate degree seeking students also increased by 431, marking the largest year-over-year increase since 2010. Total fall enrollment is 9,933, up 1.9 percent from last fall, and total undergraduate enrollment is 7,782, up 3.5 percent from Fall 2022. This marks the third year in a row of fall semester enrollment increases.
Total graduate student enrollment is 2,211, down 3 percent from last fall.
For continuing students, retention rates are up again as well. Continuing students increased by the largest number since 2010. The ISU all-time high retention rate of 73% for continuing students was set in 2014. ISU's 10th-day rates currently stand at 74%, but final counts on retention will not occur until Oct. 15 when all enrollment numbers are final and official.
"We're excited about the increased activity and energy on campus," said Vice President for Student Affairs Craig Chatriand. "With our residence hall occupancy up, and our overall increase in enrollment, more students are benefiting from the life-changing education Idaho State University provides."
---
Categories: