Idaho State University Breaks Retention Records
October 23, 2023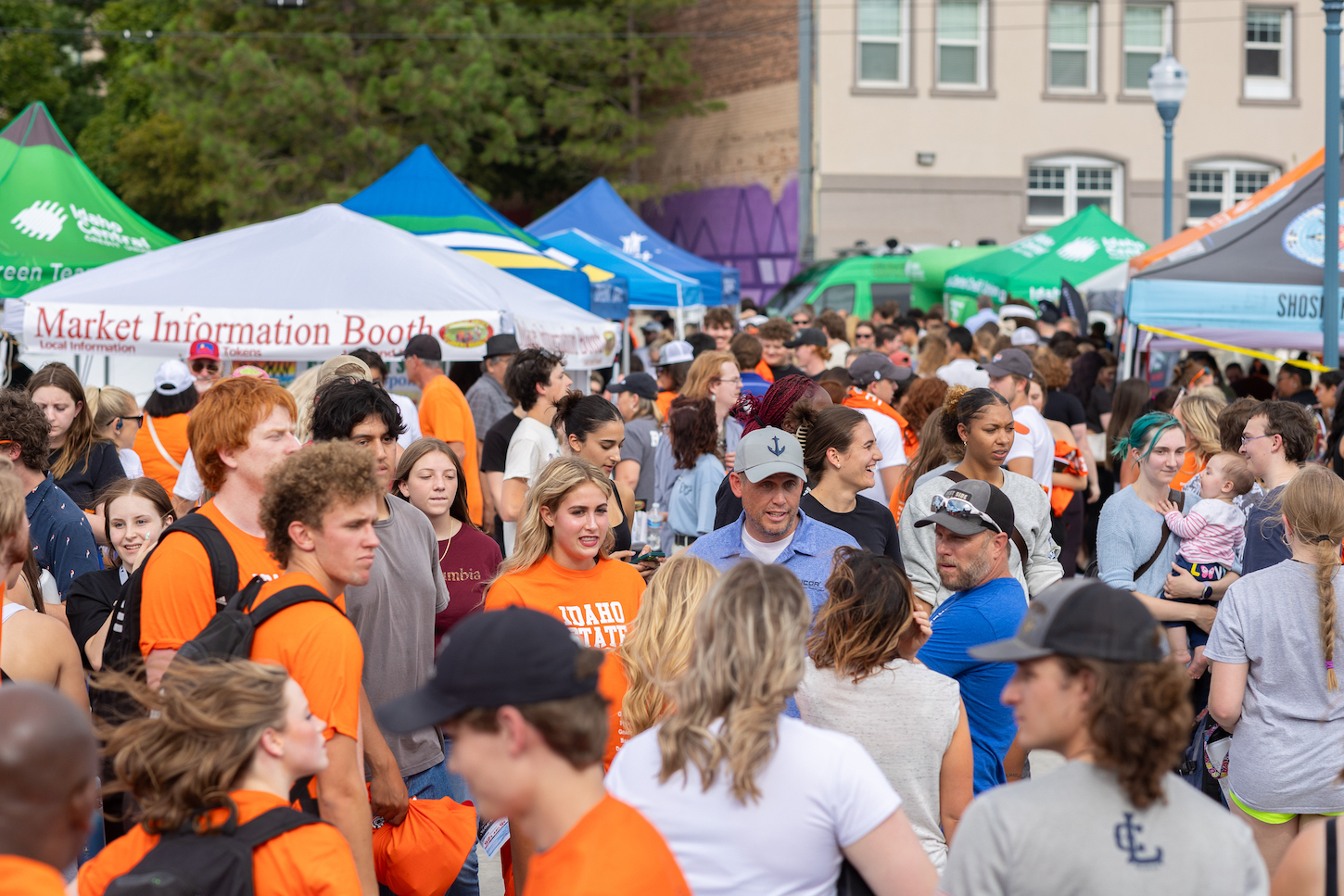 Idaho State University broke retention records and increased enrollment this fall, with nearly 26 percent more first-time undergraduate students choosing ISU than in Fall 2022.
On Oct. 15, the state-designated official Census Day, new first-time undergraduate (traditionally called "freshmen") enrollment was 1,759, up 25.6 percent compared to last fall, and the largest number of new first-time undergraduates since Fall 2014. That influx also led to total degree-seeking undergraduate student enrollment being up 6.4 percent.
Total fall enrollment at Idaho State University is up 2.6 percent from last fall.
The second record set this Fall was that, after several years of increased focus on student retention, or the number of students continuing their education from year to year, Idaho State University saw a retention rate of 74 percent, breaking a previous record set in Fall 2014. Retention rates have increased 10 percent over a three-year period.
"For the last few years, we have intentionally focused on innovative student-centric policies, practices, and engagement. The result of these collective efforts is this extraordinary positive change in enrollment and retention at ISU. Our faculty and staff have moved the needle in amounts that outpace universities across the nation," said President Kevin Satterlee. "But this change in enrollment is about so much more than numbers. It's about bettering students' lives through education."
Idaho State University's focus on student retention has earned them recognition as a national finalist for the national Education Advisory Board (EAB) "Return on Education" award. The award recognizes universities whose practices make a measurable impact on student retention.
"I believe we are being recognized by EAB because these types of results are not typical," said Associate Vice President for Enrollment Management, Corey Zink. "Moving the retention needle for an entire university by even a few percentage points is incredibly difficult, but to increase our retention rate by 10% over three years is truly a significant achievement. This represents a staggering investment of time and energy from every department and division. These results clearly indicate that our University has been willing to more broadly prioritize the success of our students, and we will continue to do so."
After several years of increases, graduate student enrollment was down 3.4 percent, or 77 students. Dual enrollment, or early college enrollment declined 1.6 percent.
---
Categories: