University Dedicates Rendezvous Center to Honor Transformational Leadership
May 23, 2022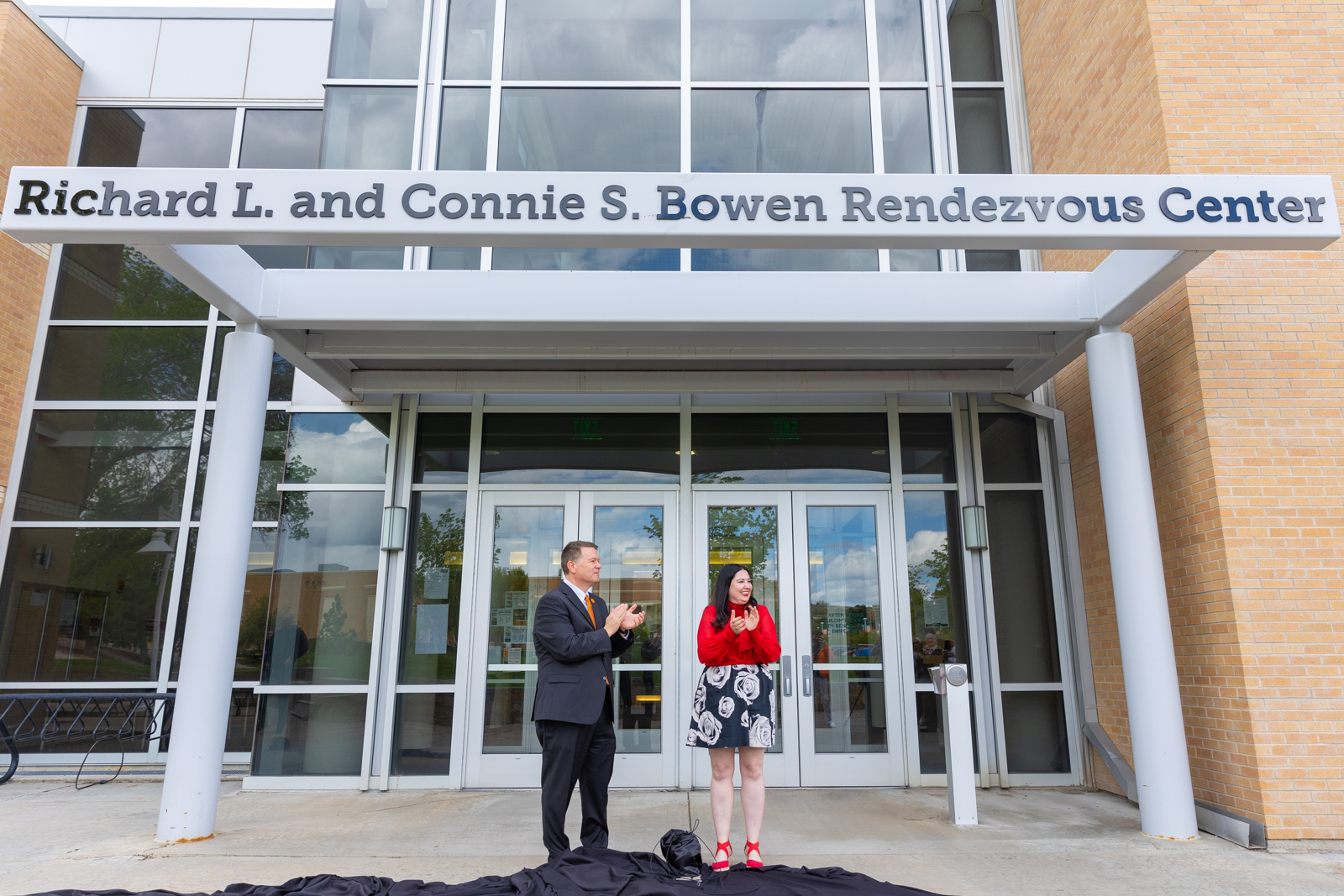 To honor the leadership, commitment, and friendship of Dick and Connie Bowen, Idaho State University has named the Rendezvous Center in their honor.
The Richard L. and Connie S. Bowen Rendezvous Center, which was originally envisioned by the Bowens nearly two decades ago, was dedicated during a ceremony on May 20 that brought together the Bowen family, their friends, past colleagues, and the campus community.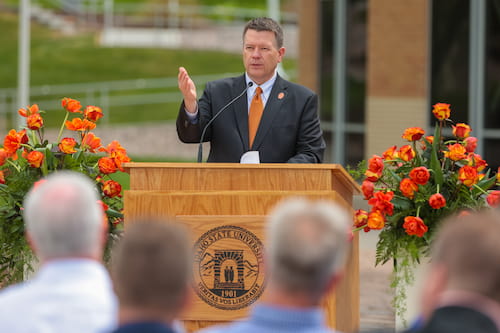 "It is so fitting that this student-focused space now bears their name," said President Kevin Satterlee. "The Bowens envisioned this facility as a gathering space for our students to live and learn together."
Richard (Dick) Bowen served as the president of Idaho State from 1985 to 2005, and Connie, who passed away last year, dedicated her time to cultivating community relationships and enhancing long-standing campus traditions. During their tenure at Idaho State, the Bowens brought several projects to completion, including the Stephens Performing Arts Center and Rendezvous Center.
Elizabeth Bowen, Dick and Connie's daughter, joined President Satterlee to reveal the center's updated signage.
After the name was revealed, Dick spoke to the crowd, reiterating Connie's lasting impact on the University's success, both past and present.
"It is very good to see that this project we were working on, Connie in particular, now stands on this campus. I'm extremely proud of this accomplishment. This facility was important to Connie," he said.
Diane Olson, an ISU alumna and longtime director of alumni relations under the Bowens, also provided brief remarks at the event. Olson shared how Dick and Connie worked together for two decades to grow and improve Idaho State. Enrollment increased significantly during those years, she said.
Olson said Dick was great at working with elected leaders to garner support, and Connie was also a strong leader with vision and enthusiasm.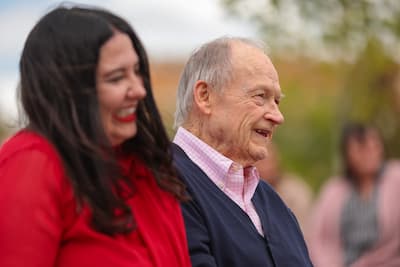 The Rendezvous Center includes classrooms, student housing, dining, student support services, offices, study spaces, and conference rooms.
"Idaho State is the university it is today because of the commitment, hard work, and passion of the Bowens. Their dedication increased the prestige of our University, and the successes we have today are because of their hard work," Satterlee said.
---
Categories: