Student Employee of the Year Winners Announced
April 6, 2022

To commemorate National Student Employment Week, the Idaho State University Career Center and Scholarship Office have selected four outstanding student employees for going above and beyond in their job duties. The University's Student Employee of the Year receives a $2,000 scholarship.
This year, Madison (Madi) Burrell, a senior majoring in Health Care Administration, received the award at Idaho State. Burrell has been working in Counseling and Testing Services. Her nomination letter not only explained Madison's qualifications for this award, but it also exemplified the impact she has had on her department.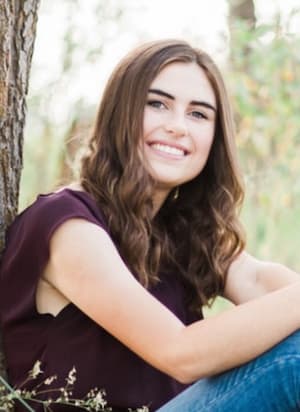 Her supervisor wrote, "Madison has gone above and beyond the expectations we have ever had for a student worker. Her friendly demeanor is matched with her professionalism, and her in-depth knowledge has made her an asset to our department over the past three years."
Additionally, her supervisor wrote that she is kind and nurturing to other student workers and patiently encourages them to learn the skills needed to be successful.
Three other Idaho State students were recognized as part of National Student Employment Week. Zoe Dejardin, Secondary Education, Claire Wasniewski, Biology, and Jose Duran, Civil Engineering, were runners-up for the annual Student Employee of the Year award.
---
Categories: