South 8th Avenue Road Closure
April 13, 2022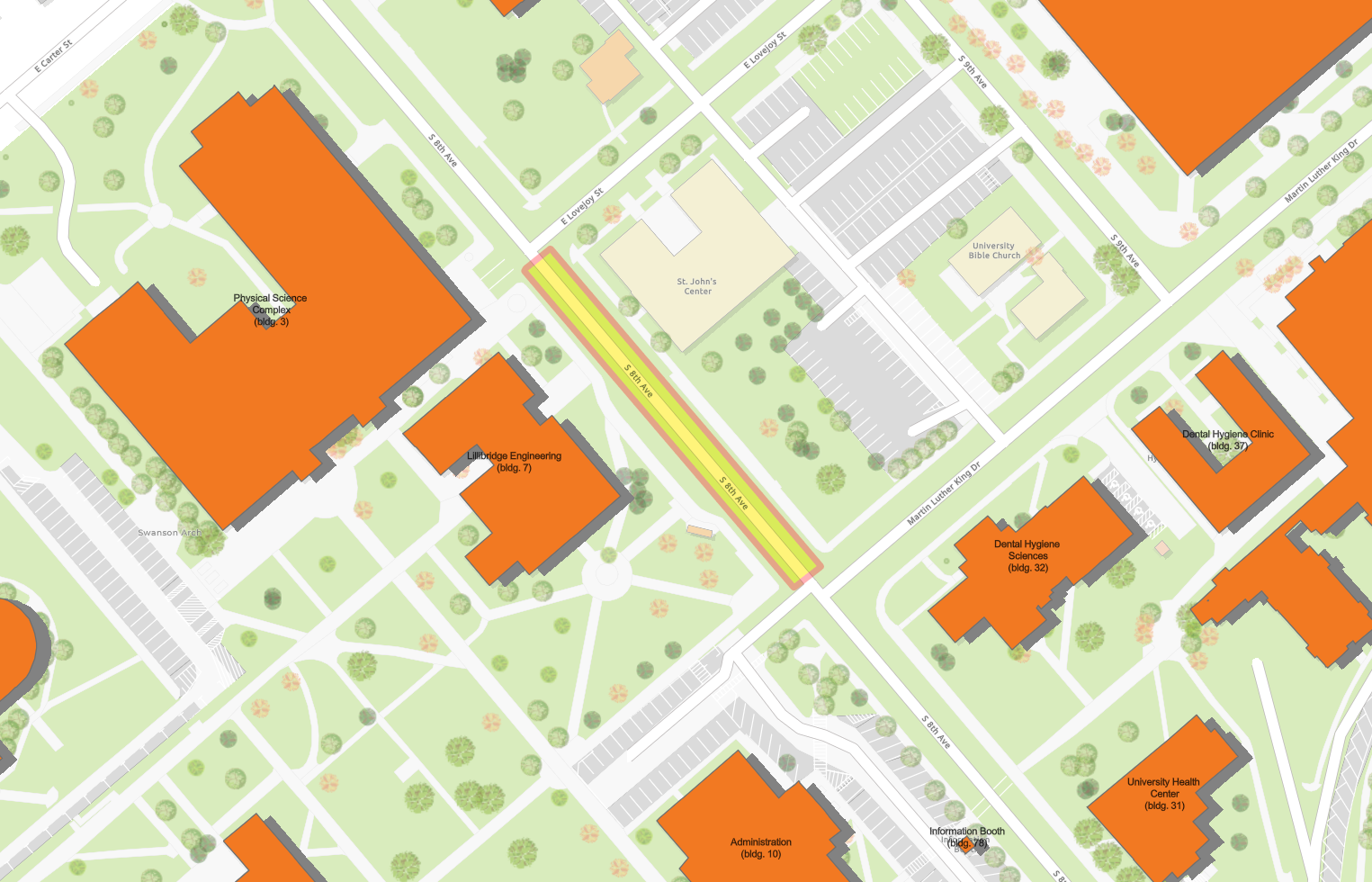 An on-campus section of S. 8th Avenue has been closed to make repairs to the underground steam tunnel.
The one-block section of road between E. Lovejoy Street and Martin Luther King, Jr. Boulevard will be closed to vehicles and foot traffic until September.
The Pocatello Regional Transit bus stop near the Lillibridge Engineering Building will also be closed during the duration of the project. Signage will be posted near the site to alert the public.
Members of the campus community should plan to use alternate routes, including Cesar Chavez Avenue or Memorial Drive, to access Martin Luther King, Jr. Boulevard. The intersection near the Administration Building will remain open to traffic during the entirety of the project.
The renovation work exposes some risks to the campus internet infrastructure. A critical fiber runs through the steam tunnel at that location. If the line is damaged, the campus could experience a significant internet outage. ITS is closely monitoring the situation and will be ready to reroute campus internet traffic if the need arises.
---
Categories: