Season of Note to Present the Duttons
January 6, 2022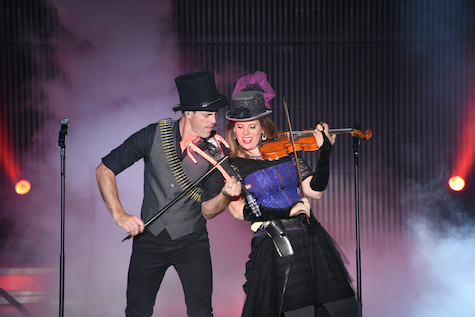 Idaho State University's Season of Note series will present The Duttons Feb. 5, 7:30 p.m. at the Stephens Performing Arts Center.
The Duttons consist of three generations of amazing talent. They have been recording, performing and touring together professionally for over 20 years.
The adult Duttons started out their musical training as classical musicians, but it didn't take long for them to branch out and play just about any style of music. Along with classical, they play pop, country, bluegrass and gospel. That ability to adapt and play just about any style of music is just one of the things that make them so unique.
Lately, the third generation of Duttons has been taking the stage by storm. It isn't hard to get a true "family" feel when getting a glimpse now and then of Grandpa and Grandma performing up on stage along with their children and grandchildren. We guarantee that they aren't your typical grandparents. Three generations of talent on stage-it's unique and very memorable.
Tickets are $26 and $30 for adults and $16 and $12 for children ages 4-18, and are available at the Stephens Performing Arts Center Box Office by calling (208) 282 – 3595. Ticket office hours are from 10 a.m. to 4:30 p.m. Monday through Friday. Tickets can also be purchased online at isu.edu/tickets.
---
Categories: