School of Nursing receives $25,000 Hirning Family Excellence in Nursing Scholarship Endowment
February 14, 2022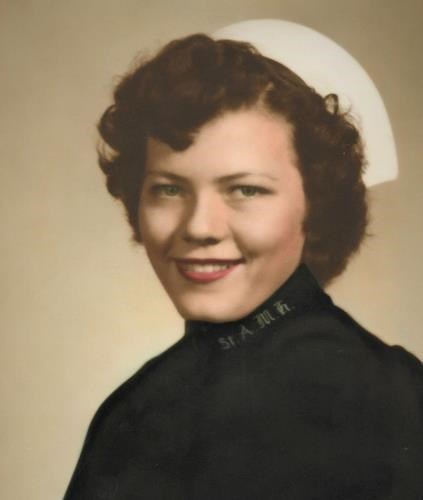 The family of a 1956 nursing graduate has pledged $25,000 in scholarship funds for full time nursing students at Idaho State University.
The Hirning Family Excellence in Nursing Scholarship Endowment will provide funds for nursing students at Idaho State's Pocatello campus. This is the second scholarship endowment of its kind sponsored by the Hirning family of Pocatello's Hirning Buick GMC car dealership; they also provided a $25,000 scholarship endowment for students in the College of Business accounting program in 2021.
Art Hirning, 90, said his wife Claira graduated from Idaho State, beginning his family's commitment to ISU. Claira passed away in 2019.
"She graduated from the Catholic hospital, when they had the nursing program there. When she left here, she went to Twin [Falls] and that's where I met her, when she was a surgery nurse," Art said. Claira later volunteered as a nurse at several locations in Southeastern Idaho and was an inspiration for other family members to pursue the same calling.
The family established the Hirning Family Excellence in Nursing Scholarship Endowment in honor of Claira, who graduated with her degree in nursing in 1956 and awarded the funds to College of Health Dean Teresa Conner, PT, PhD, MBA in January.
ISU roots run deep in the Hirning family. Art's son Kelly graduated from the College of Business and his brother Lane from the College of Pharmacy. Kelly and Kim's daughter Ashley also graduated from ISU in 2019 and works as a nurse at St. Luke's Hospital in Boise.
The School of Nursing is part of the College of Health, ISU's largest college. Conner says businesses and organizations like Hirning Buick GMC are critical in helping meet health care needs in Idaho.
"We are so grateful for the funds contributed by this exceptional local business and the Hirning family," she said. "Every dollar helps us meet our mission of improving and enhancing the health care workforce in Idaho."
---
Categories:
College of Health ProfessionsCollege of NursingUniversity News