Lexie Thurgood Named March CPI of the Month
March 16, 2022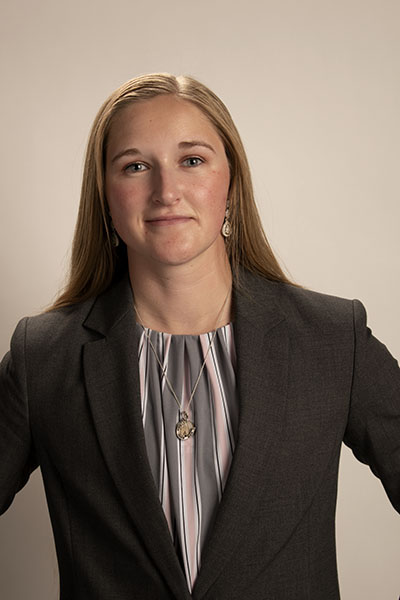 Lexie Thurgood has been named Career Path Intern of the Month for March.
Thurgood is a senior pursuing a dual honors bachelor's degree in accounting and finance. Sherecently concluded a CPI internship with the Bannock County Commissioner and Auditing offices. During her internship, Thurgood helped in developing financial metrics and frameworks for performing the analyses necessary to determine financial feasibility of proposed projects for Bannock County.
Thurgood called this "an eye-opening experience" and one that allowed her to learn about her own capabilities and potential.
"I think the biggest highlight was having the opportunity to meet and work with the people who are integral to the day-to-day operations of trying to improve Bannock County, whether that be elected officials, employees of the county, or community members," she said.
During her internship, Thurgood was able to assist in several high-profile projects that involved multiple community stakeholders, and her supervisor praised her work:
"Lexi showed great initiative in meeting with the stakeholders for each of her projects and built solid relationships that helped move them forward," said Jeff Hough, Bannock County commissioner. "She became a respected and contributing member of our team by providing solid analysis, well thought out positions, and her great personality."
Thurgood will graduate in December 2022, after which she intends to complete an MBA and a JD and eventually work in Corporate Law. Originally from Downey, Thurgood now holds the position of ASISU's Finance Officer, an elected student position at Idaho State University.
---
Categories: