Idaho State's Thiros Named Chair of the NCAA Division I Volleyball Committee
July 18, 2022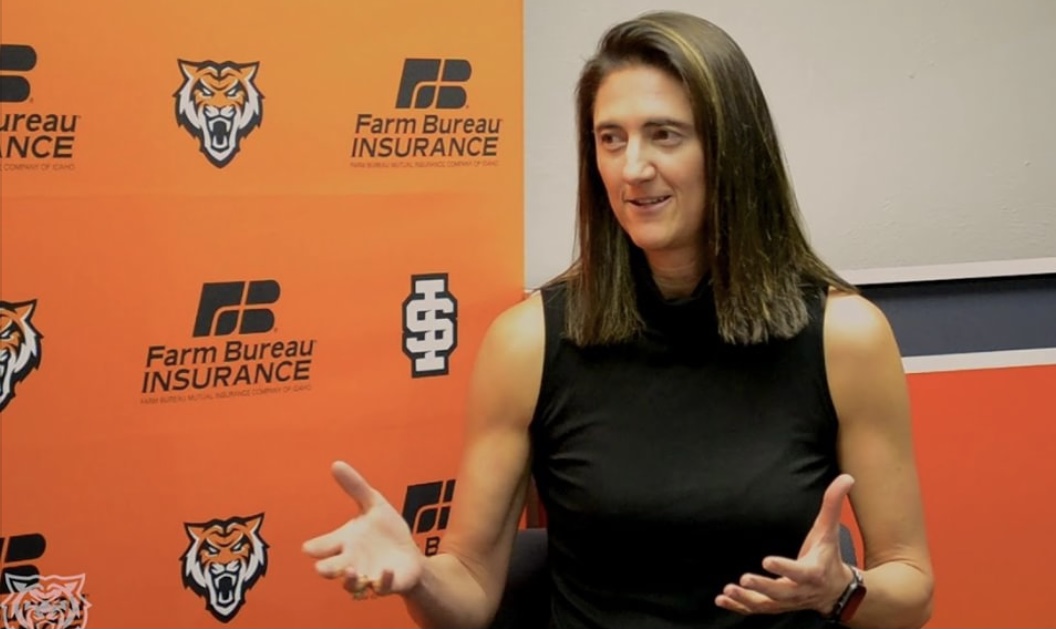 Idaho State University Director of Athletics Pauline Thiros has been named the new Chair of the NCAA Division I Volleyball Committee. She will serve in this capacity for the final year of her four-year appointment to the committee.
The Division I Volleyball Committee is the 10-person committee of division one athletics administrators from across the membership charged with selecting and seeding the NCAA Division I Volleyball Championships, completing site selection, and planning and management of NCAA Volleyball Championships. In addition, the Committee is an important conduit to work with NCAA Division I volleyball coaches and membership to recommend and provide feedback on rules changes, championships, and initiatives to advance Division I Volleyball.
"It is an honor to represent the Big Sky Conference and all membership and lead this committee. We are going to continue our work to execute amazing championship experiences, and also to elevate the position and stature of women's volleyball nationally," Thiros said. "This very talented group of people is committed to working with the membership to help ensure our student athletes have the championship experience they have earned through their dedication and work. I feel a tremendous responsibility to the sport which has been such an integral part of my life and experience."
Thiros has served as Director of Athletics at Idaho State University since 2018, and she is also currently serving as the Interim Vice President of Advancement. Her tenure is punctuated by capital improvements and increased fundraising, including the construction of Davis Field, an athletic training room facility, a newly constructed film room, an indoor practice facility for women's golf, the current renovation of Holt Arena, and the establishment of "The Champions Fund" fueling nearly $1 million in support across programs. She has served as Chair of the Big Sky Conference Olympic Sports Committee and the Joint Athletic Council, and Thiros is a member of the BSC Legislative Committee, Eligibility Committee, and Student Athlete Mental Health Committee. Thiros is the current AD Liason for the Big Sky Conference Volleyball Coaches, and also serves on the American Volleyball Coaches Association Hall of Fame Committee.
Thiros competed as an intercollegiate volleyball student-athlete for the Bengals from 1990-1994, earning a spot in the ISU Sports Hall of Fame in 2006. She served on the coaching staff for four years before moving to University Advancement and ultimately to her current position as Director of Athletics.
---
Categories: