Idaho State University Student Wins Best Research Paper Award at i-ETC Conference
June 30, 2022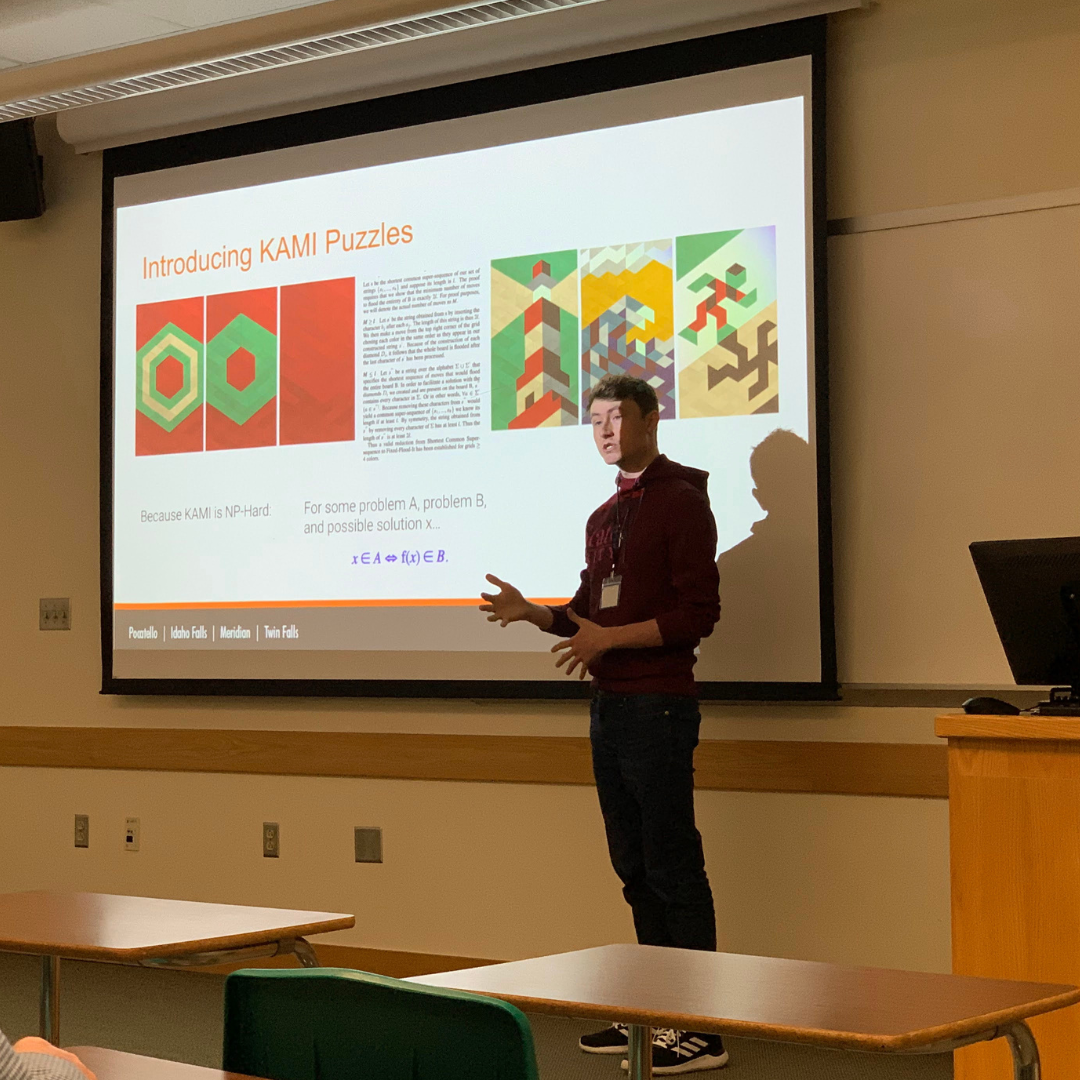 An Idaho State University student took home top honors for his research paper on how a mobile game could help solve real-world problems.
At the Intermountain Conference on Engineering, Technology, and Computing (i-ETC) in Orem, Utah, Computer Science Master's student Kaden Marchetti earned the Best Student Research Paper award in the Computing category for his work on "KAMI: Leveraging the power of crowd-sourcing to solve complex, real-world problems." Co-authored with Computer Science Professor Paul Bodily, Marchetti makes a case for how the game could be utilized in solving issues computers typically struggle with, ranging from gene sequencing to complex graph theory.
"It truly is a privilege to win this award for the Department of Computer Science," Marchetti said. "Dr. Bodily and the rest of the computer science faculty have done a tremendous job building up our program to rival those of other intermountain universities. I can't thank them enough for their support, and I look forward to continuing my research."
Additionally, 13 other papers and two posters authored or co-authored by ISU students and faculty on topics ranging from jet engines to robotic arms for drones were presented at the conference.
Students working out of the Measurement and Control Engineering Research Center utilized SoftInWay's AxStream software platform for their research and thank the company for their continued support.
For more information on ISU's Department of Computer Science, visit isu.edu/cs.
More on the Department of Mechanical Engineering can be found at isu.edu/me.
---
Categories: