Idaho State Graduates Record Number of Dual Enrollment Students from Renaissance High School
May 16, 2022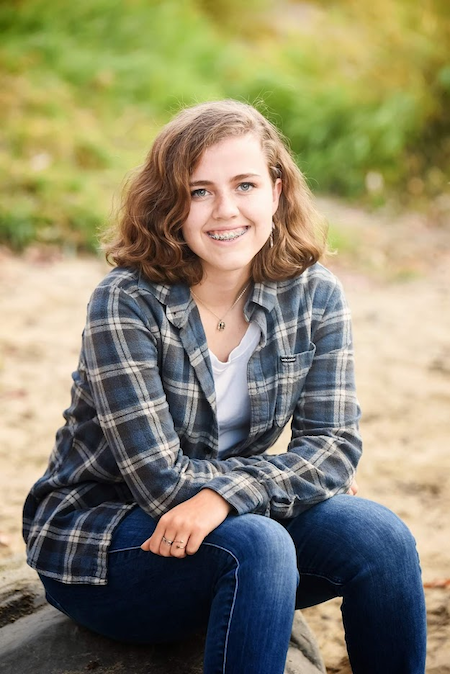 Rhoeta Mobry is a high school student graduating with both her high school diploma and an Associate of Arts degree in University Studies from Idaho State University. Mobry will be graduating with 83 college level credits, and has completed all her general education university requirements. She is one of 100 students this year from Renaissance High School in Meridian who will graduate high school with a college degree this spring — the largest dual credit graduating class to date.
"I will be able to focus on my major, nursing," Mobry said. "For the next two years I will only be taking classes that interest me and are relevant to my career, both improving my college experience, cutting further costs, and giving me valuable years of my life that other peers will not have had if they had not been enrolled in the dual credit program."
Mobry is one of the 627 Renaissance High School students who have benefited from the dual credit program since its 2012-2013 inception. She hopes to become a registered nurse.
"Helping others and caring for the sick has always been a passion of mine," she said. "Being there for people in their best and worst moments is something I want to devote myself to. Eventually I might return to school to enroll in a Physician Assistant Program."
Dana Gaudet, assistant director of enrollment and student services at the Idaho State University Meridian Campus, said the dual credit program has grown immensely, from nine students earning an associate degree in 2013, to a record 100 this spring. Students take dual credit courses at Renaissance High School that count for both high school graduation requirements as well as college graduation requirements needed for the Associate of Arts degree in University Studies.
"It saves students time and money on their college education," Gaudet says. "There's been a pretty big increase in the demand for dual credit with the inception of the Idaho Advanced Opportunities Program."
The Idaho Advanced Opportunities Program provides $4,125 per student to spend on advanced opportunities such as concurrent credits, advanced placement,and certification exams.
"With careful academic planning students can get their two-year college degree for less than $400," Gaudet said. "It's a really big cost savings when you look at the typical cost of tuition at a four-year public institution."
The program not only saves students college costs and time, but Gaudet said it helps them be more familiar with the rigor of college, and builds confidence.
"Students from past graduating classes are getting master's degrees much quicker also," she said. "These students work really, really hard. I admire them. Students get a great deal of help, guidance, and support from their school administrators, their school counselors, and their dual credit teachers and it just couldn't be done without their support team"
For more information on the dual enrollment program at Idaho State University in Meridian, please contact Enrollment and Student Services at 208-373-1798.
---
Categories: