Idaho State Alumnus Earns Prestigious Milken Educator Award, $25,000 Prize
March 18, 2022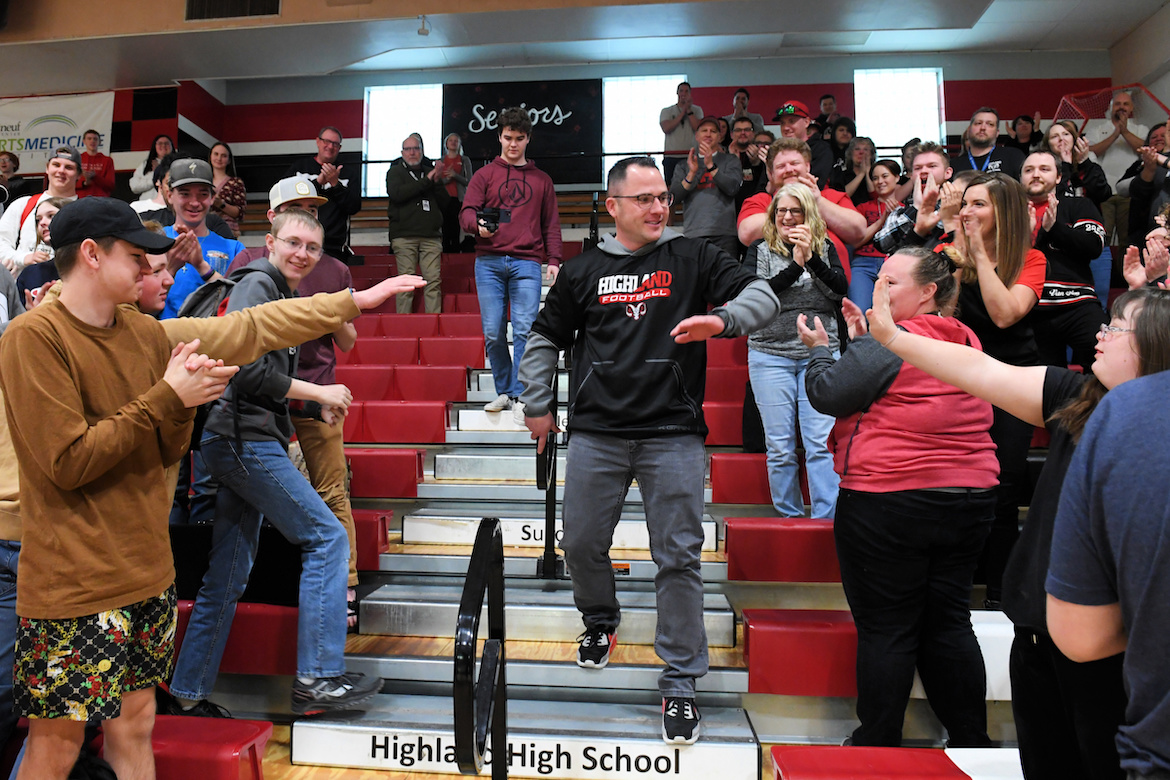 Highland High School teacher and Idaho State Alumnus Dane Beorchia has received the prestigious Milken Educator Award for his excellence and innovation in teaching.
He was awarded the honor in a surprise ceremony at Highland High School Friday. He will receive a $25,000 prize and attend an all-expenses-paid Milken Educator Awards Forum, where they will network with their new colleagues as well as veteran Milken Educators and other education leaders about how to increase their impact on K-12 education.
Beorchia earned bachelor's degrees at Idaho State University in health education in 2010 and secondary education in 2011 from the College of Education. He is also a certified children's psychiatric rehabilitation specialist, pharmacy technician and personal trainer.
At Highland High School, Beorchia built a health career and technical education program that caters to both entry-level and advanced instruction, allowing students to earn college credit while in high school. Milken representatives praised his ability to teach rigorous classes that are accessible to all students, and his work to create exceptional virtual and hybrid opportunities during the height of the COVID-19 pandemic.
"The pandemic shifted the way we approach and think about education, and Dane Beorchia pivoted with innovative teaching methods that provided exceptional learning experiences for students," said Milken Educator Awards Senior Vice President Dr. Jane Foley, also a 1994 Milken Educator from Indiana. "His ability to create a career and technical curriculum, double its size and maintain its success all during a time of uncertainty, demonstrates his flexibility, innovation and mastery of his profession."
Idaho Superintendent of Public Instruction Sherri Ybarra praised Beorchia's dedication to his students.
"Dane Beorchia exemplifies a great teacher's ability to not only convey difficult, important information but to help students envision and create their futures," Ybarra said. "The Health Professions Pathway he built at Highland High has more than doubled in size, and an amazing 100 percent of his students pass the Workplace Readiness and Medical Terminology Dual Credit exams. He is a fantastic choice for the prestigious Milken Educator Award, and I am so proud that our state has two Milken winners this year – two of only 60 honored throughout the nation."
Chubbuck Elementary teacher Tiffany Lemos was also given a Milken Educator Award Friday.
---
Categories: