Ian Parker Named New Title IX Coordinator
August 7, 2022

The Office of Equity and Inclusion is pleased to announce that Ian Parker has accepted the role of Title IX Coordinator for Idaho State University.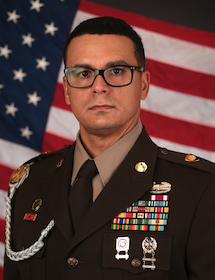 Ian began working for Idaho State University on July 11, 2022 after a national search. Ian brings more than 20 years of experience in military law enforcement to Idaho State. He has significant leadership qualifications and experience managing and conducting investigations. Ian has degrees in both Criminal Justice and Philosophy.
Prior to his military retirement, Ian worked as an instructor with ISU's Military Science Program. Ian can be reached at (208) 282-1439 or at ianparker@isu.edu. His office is located in Rendezvous Room 235.
Ian replaces Melissa Millican, who has served for the last two years as the Interim Title IX Coordinator. The Office of Equity and Inclusion is grateful to Melissa for her leadership in the Title IX Office and service to the University.
---
Categories: